Throughout the day, teams from 20 businesses removed stickers from lampposts, picked cigarette butts out from the brick crevices, cleaned & swept sidewalks and picked up trash.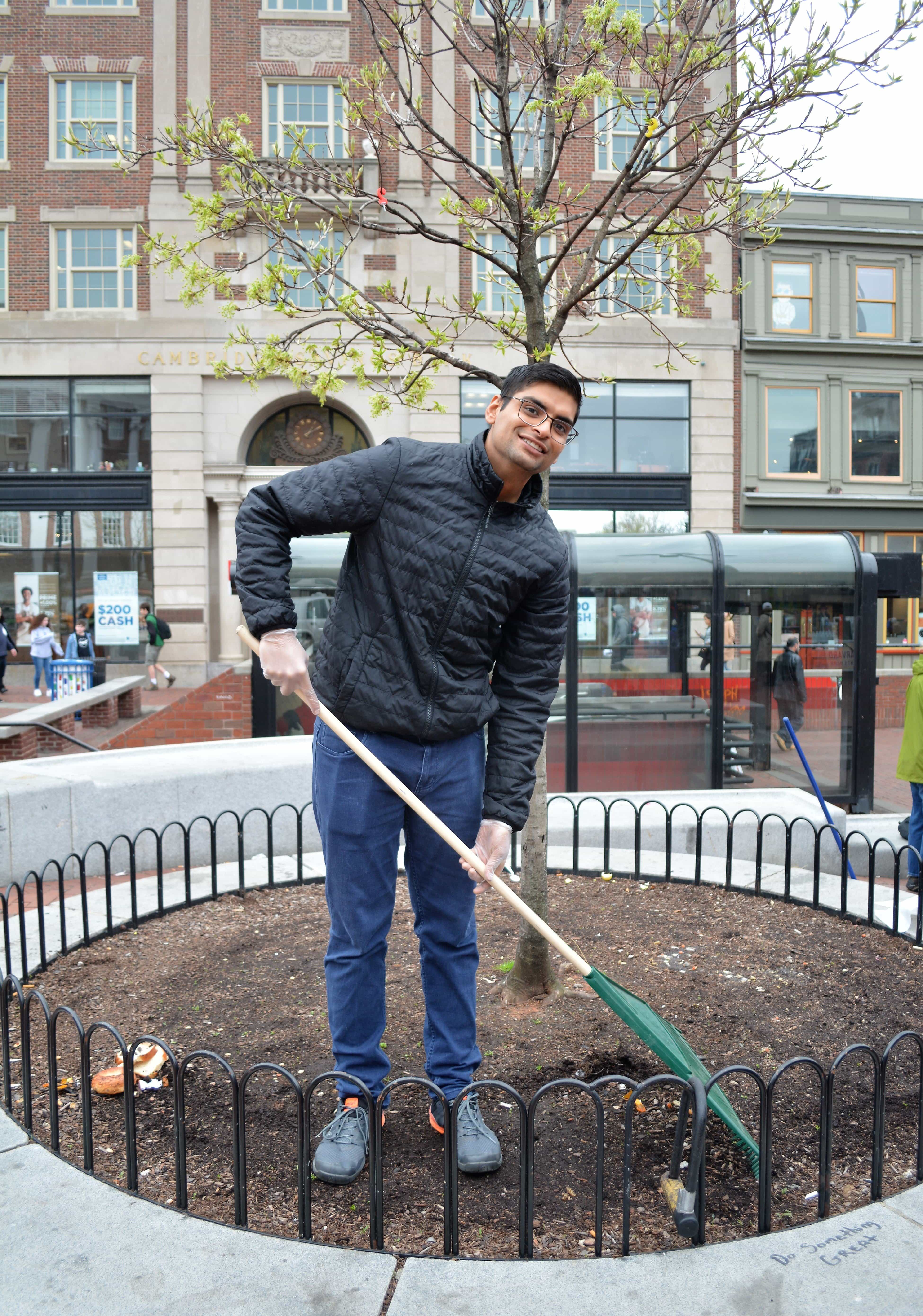 Denise Jillson, executive director of the HSBA, said, "We are so grateful to all those who helped out; the city does a great job in keeping the Square clean, but our spring and fall cleanup days really make a difference in the appearance of the Square. These events build community and create a sense of pride and stewardship. Our tagline, 'caring for the Square since 1910' could not be more apt!"

The following businesses graciously volunteered in beautifying the Square:

Black Sheep Bagel Cafe
Boston Meditation
Cambridge Savings Bank
Cambridge Trust
Capital One
Doubletree Suites
Dunkin Donuts
El Jefe's Taqueria
First Republic Bank
Harvard COOP
Harvard University Employees Credit Union
Healthy Pharms
Ocean River Institute
Off the Beaten Path Food Tours
Passim
Sheraton Commander
The Charles Hotel
Trademark Tours
TROMP
Tutoring Plus

A special thanks to First Republic who supplied fresh cookies and water for the volunteers. Also, a big shout to the Breathe Cambridge who provided complimentary yoga passes.