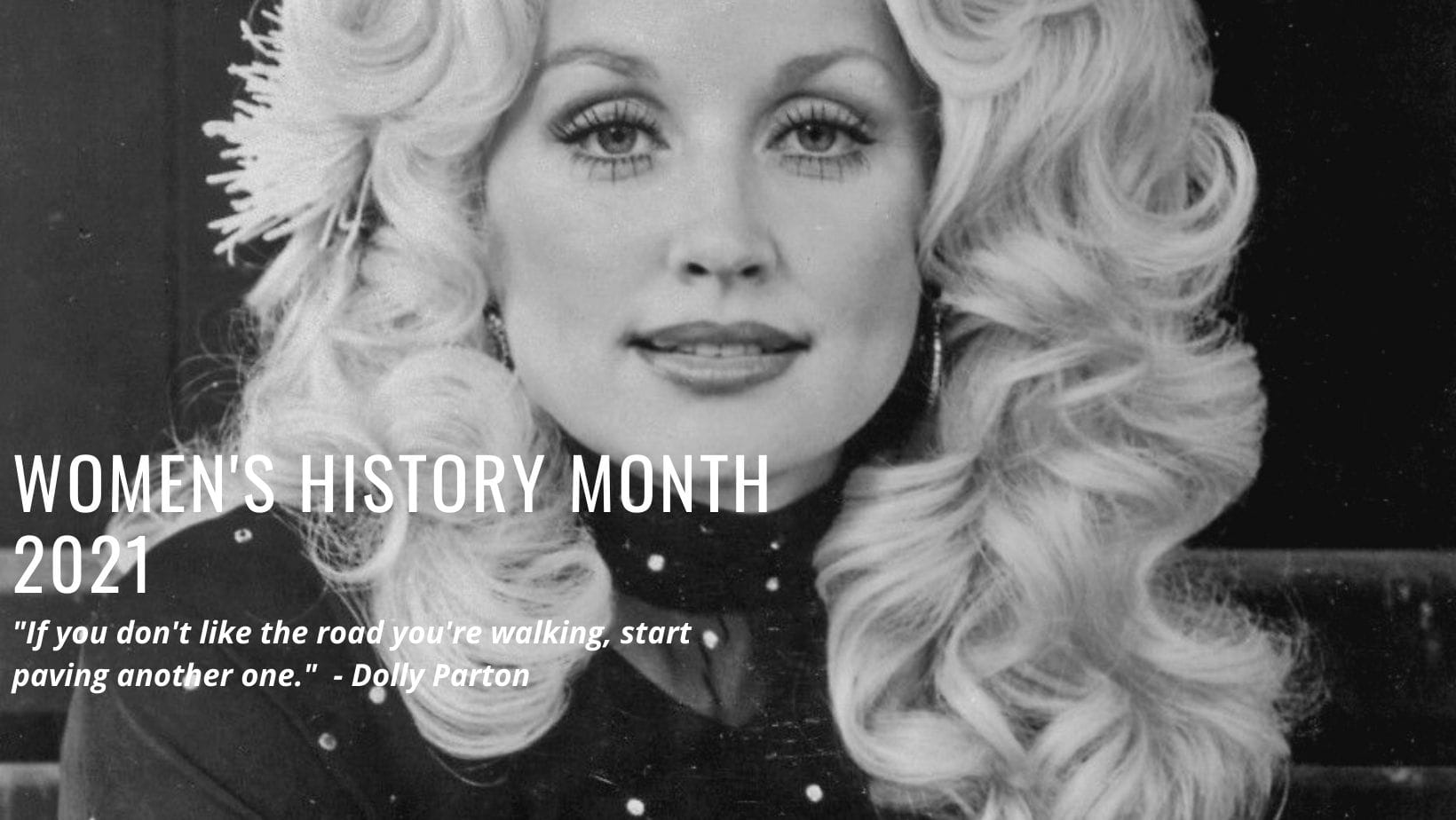 Harvard Square Business Association Celebrates Women's History Month
Across the US, the UK and Australia, the month of March is celebrated as Women's History Month. Each year, the Harvard Square Business Association commemorates Women's History Month by proudly publishing an annual list of women business owners and directors, as well as political, civic, academic, cultural and non-profit leaders from across the Square and across our great city.
Please join us in applauding the impressive impact these women have on our community and beyond. We acknowledge their dedication and hard work, honor their contributions and celebrate their success.
9 Tastes / Mix – It Sushi Noodle Grill / Spicies – Nancy Teug
A Cambridge House Inn at Porter / A Friendly Inn – Hong Liu
African Gift Items – Mary Kubai
Agassiz Baldwin Community – Maria LaPage
American Repertory Theatre – Diane Paulus
Amorino Gelato – Lea Sasportes
Amsden Consulting – Heather Amsden
Art + Books & Maps – Camila Chaves Cortes
Barre & Soul – Andrea Isabelle Lucas
Benedetto / Giulia – Pam Ralston
BF Skinner Foundation – Julie Vargas
Big Skinny Corp – Catherine Alexandrov
Black Sheep Bagel Café – Shoshanah Garber
Blackbird Doughnuts – Rebecca Roth Gullo
Blue Heron Renaissance Choir – Kathleen Brittan
Bob Slate Stationer – Laura Donohue
Bodhi Leaf – Sonam Doma
Brattle Film Foundation – Ivy Moylan
Brattle Square Florist – Catie Zedros
Breathe Cambridge – Shelley Cates
Broadband Collaborative – Cristin Canterbury Bagnall
Broadband Collaborative – Sara Stackhouse
Broadband Collaborative – Lori Taylor
Cambridge Art Association – Erin Becker
Cambridge Artists Cooperative Gallery – Ann Szerlip
Cambridge Brickwalk Conservancy – Diane Beck
Cambridge Carnival International – Nicola Williams
Cambridge Center for Adult Education – Linda Burton
Cambridge Center for Adult Education – Mary-Catherine DeibelCambridge Community Charter School – Becki Norris
Cambridge Community Foundation – Geeta Pradhan
Cambridge Community Television (CCTV) – Jessica Smyser
Cambridge Forum – Mary Stack
Cambridge Historical Society – Marieke Van Damme
Cambridge Historical Tours – Georgia Lyman
Cambridge Office for Tourism – Robyn Culbertson
Cambridge Savings Bank – Kathleen Darcy
Cambridge Savings Bank – Jeri Foutter
Cambridge Savings Bank – Carol Sexton
Cambridge School Volunteers – Meg Ramsdell
Cambridge Trust – Roma Mayur
Cambridge Trust – Maria Montgomery
Cambridge Trust – Elaine Virzi
Cambridge Veterinary Care – Myrna Weiner
Cambridge Youth Dance Company – Deborah Mason
Cambridge-Ellis School – Gerlinde Hossain-Endl
Capital One Cafe – Andrea Castruita
Cardullo's Gourmet Shoppe – Kim Wilson
CENTURY 21 Avon – Linda Cohen
Channing Real Estate – Catherine Luther
Charles River Remedies LLC – Leah Samura
Chestnut Hill Realty – Cathie Morat
Christ Church Cambridge – Reverend Kathryn Elledge
CNG Consulting – Carolyn Goff
Commonwealth Wine School – Jessica Sculley
Community Cooks – Joann Ignelzi
Compass – Bonny Lamb
Corbu Spa & Salon – Stephanie Bonner-Lyons
Corepower Yoga – Shoshana Moyer
Cradles To Crayons – Lynn Margieherio
Crimson Galeria LP – Rachna Balakrisha
Denise Patnod Acupuncture – Denise Patnod
Design Within Reach – Margaret Reische
Design Within Reach – Kristine Langevin
Edward Jones Office of Tom Crowley – Janet Lopez
Eliot Street Cafe – Dunkin' Donuts – Jessica Carvalho Moller
First Church Congregational – Reverend Kate Layzer
First Church Congregational – Kristen Manville
First Church of Christ, Scientist – Lenore Parker
First Parish in Cambridge – Carol Lewis
First Republic Bank – Sarah Turner
Flour Bakery & Café – Joanne Chang
FOLK New England – Betsy Siggins
Forty Winks – Meredith Donaldson
Forty Winks – Rachel Wentworth
Fresh Pond Ballet – Nina Rubinstein-Alonso
Friends of Cambridge Rindge and Latin School – Tracy Jean-Chronberg
Friends of Cambridge Rindge and Latin School – Jamie Ann Sabino
Furnishing Hope of Massachusetts, Inc. – Suzy Palitz
Galluccio & Watson LLP – Cheryl Watson
Gibson Sotheby's International Realty – Colleen Barry
Good Vibrations – Sharon Lee
Grendel's Den Restaurant and Bar – Kari Kuelzer
Grolier Poetry Book Shop – Carol Menkiti
Harvard Book Store – Carole Horne
Harvard Book Store – Linda Seamonson
Harvard Common Spaces – Julie Crites
Harvard Coop – Karen Porter
Harvard Coop – Nancie Scheirer
Harvard Magazine – Abby Shepard
Harvard Square Eye Care – Lauren Dickerman
Harvard Square Homeless Shelter – Julie Boatright Wilson
Harvard Square Researcher – Cat Turco
Harvard University – Meredith Weenick
Harvard University Employees Credit Union – Katie Armstrong
Harvard University, Campus Services – Lara Adams
Inner Space Meditation Center and Gallery – Rita Cleary
Irving House – Rachael Solem
Isenberg Projects – Emily Isenberg
Janet Cahaly Inc . – Janet Cahaly
Joanne Barrett Public Relations / JBPR – Joanne Barrett
JVT Realty – Pam Toulopoulos
Kensho Technologies Inc. – Dava Berman
Knapp Schenck Insurance – Joslin Amaral
Law Offices of Angela M. Sullivan – Angela Sullivan
Le Petit Salon Curl Concept – Teo Sorce
Le's – Duyen Le
Living Harmony, LLC – Erika Salloux
Longy School of Music of Bard College – Karen Zorn
Looks – Annette Duclos
Margaret Fuller House – Kimberly Massenburg
Mary Prentiss Inn – Lisa Gartland
Migrant Wind Prints – Harvard Sq. Holiday Fair – Connie Barbour
Migrant Wind Prints – Harvard Sq. Holiday Fair – Leslie Gray
Milk Bar – Christina Tosi
Mint Julep LLC. – Brooke Garber
Mint Julep LLC. – Stephanie Nist
Moonbox Productions – Sharman Altshuler
Motto – Kim Teirlynck
Mount Auburn Hospital – Jeanette Clough
Mount Auburn Hospital – Katherine Rafferty
Mr. Bartley's Burger Cottage – Joan Bartley
Mulberry Studio – Connie Procaccini
New England School of English – Anna Shine
New School of Music – Caroline Drozdiak
Nomad – Deb Colburn
Off The Beaten Path Food Tours and Experiences – Lizzie Bell
Harvard University, Office of the Executive Vice President – Katie Lapp
One in a Billion Productions, Inc. – Mable Chan
One Ramen and Sushi – Yan Lin
Open Source Media – Mary McGrath
Orinoco – Martha Garcia
Paddy's – Ruth Ryan Allen
Paine Senior Services – Elizabeth Aguilo
Patricia Mazza Real Estate – Patricia Mazza
Phillips Brooks House – Maria Dominguez Gray
Pink Soda Blow Dry Bar LLC – Wendy Brown
Prellwitz / Chilinski Associates – Wendy Prellwitz
Pyara Spa & Salon – Christine Perkins
Rebekah Brooks Jewelry – Rebekah Brooks
Revels – Kate Stookey
Rivi – Tracy Jean-Chronberg
Rotary Club of Cambridge – Karen Saltiel
Salon BellaMar – Mari Kozelian
Saloniki Greek – Jody Adams
Scullers Jazz Club – Annmarie Blythe
Silkroad – Kathy Fletcher
Solutions at Work – Alice Kidder
Spare Change / Homeless Empowerment – Abby DeRigo
St. Paul's Choir School – Dianne Flaherty
Swiss Watchmaker – Susan Lelyveld
Tanjore – Kathy Kumar
Tarragon LLC – Kori LaMontange
Tess – Tess Enright
The Banker Company – Diane Tobio
the red house – Molly Overgaag
Thomas Hadley Trust – Jean D. Knapp
Trademark Tours – Melisa Bodt
Trilogy Law LLC – Sarah Like Rhatigan
Trinity Property Management / Harvard Square Parking Garage –
Susan Leite-Bowers
TROMP – Rozann Kraus
Tutoring Plus of Cambridge – Diane Carson
Tutoring Plus of Cambridge – Kathryn Fenneman
Union of Concerned Scientists – Kathleen Rest
Union of Concerned Scientists – Cheryl Schaffer
University Lutheran Church – Reverend Kathleen O'Keefe Reed
Utec – Sue Gladstone
Veggie Grill – Katherine Kalinoff
Verizon – Cathleen Finn
VPNE Parking Solutions/University Place Parking Garage – Jessica Fronduto
Whole Heart Provisions – Rebecca Arnold
Winthrop Park Trust – Kari Kuelzer
WT Phelan Insurance Agency – Chris Lyons
Y2Y – Sarah Rosenkrantz
Y2Y – Cameron Van Fossen
Your Whole Healing – Stephanie Troy
Youville House – Assisted Living – Nicole Breslin
YWCA Cambridge – Tania Del Rio
Zemcar – Larissa Vigil
Zinnia Jewelry and Gifts – Jennifer Kurani
City of Cambridge – Political Leaders
Cambridge Mayor Sumbul Siddiqui
Cambridge Vice Mayor Alanna Mallon
Cambridge City Councillor Patricia Nolan
Cambridge City Councillor E. Denise Simmons
Cambridge School Committee – Manikka Bowman
Cambridge School Committee – Rachel Weinstein
Cambridge School Committee – Ayesha Wilson
City of Cambridge – Legislative Leaders
Massachusetts Congresswoman Katherine Clark
Massachusetts State Representative Marjorie Decker
Massachusetts State Senator Patricia Jehlen
US Senator from Massachusetts Elizabeth Warren
City of Cambridge – Public Safety & Judicial Leaders
District Attorney, Middlesex County – Marian Ryan
Director of Emergency Communications – Christina Giacobbe
Police Superintendent – Christine Elow
Police Deputy Superintendent – Pauline Wells
City of Cambridge – Civic Leaders
Assistant City Manager Community Division – Iram Farooq
Assistant City Manager of Human Services – Ellen Semenoff
City Engineer – Kathy Watkins
Cambridge Public Library Director – Maria McCauley
Chair of License Commission – Nicole Murati Ferrer
Director of Environmental & Transportation Planning – Susanne Rasmussen
Director of Equity & Inclusion – Betsy Allen
Economic Division Director – Lisa Hemmerle
Election Commissioner – Tanya Ford
Executive Director Commission of Status of Women – Kimberly Sansoucy
Executive Director of Human Rights Commission – Nancy Schlacter
Executive Director License Commission – Elizabeth Lint
Purchasing Agent – Elizabeth Unger
Director of Assessment – Gayle Willett
City of Cambridge –
Business and Neighborhood Association Leaders
Cambridge Local First – Theodora Skeadas
Chamber of Commerce Director of Gov. & Comm Relations – Nancy Donahue
Harvard Square Neighborhood Association – Suzanne Blier
Kendall Square Association President – C.A. Webb