Washington's Arrival at The Longfellow House
July 1 @ 12:00 pm

-

4:00 pm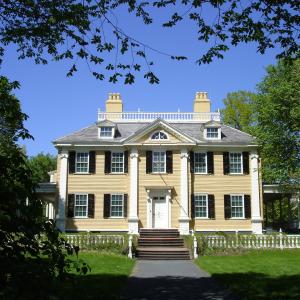 In mid-July 1775, General George Washington established a nine-month headquarters at 105 Brattle Street during the Siege of Boston. Washington's camp would come to include the general and Mrs. Washington, enslaved and free laborers, aides, soldiers, and military advisors.
Join living history actors John Koopman and Sandy Spector and the staff of Longfellow House-Washington's Headquarters NHS to learn more about General Washington's camp in Cambridge. Activities include:
Meet George and Martha Washington
Deep Dive House Tour: Slavery and Freedom at 105 Brattle Street (2:30 PM, call 617-876-4491 for reservations)
Self-guided grounds walk: Reexamining Washington's Legacy
Declare Your Independence! kids' activity
Self-guided neighborhood tours (NPS app): Loyalists of Cambridge and The Continental Army in Cambridge
During this time Washington took command of the Continental Army, peacefully ended the Siege of Boston, and began to take the national stage as a leader. At the same time, some of the Virginia enslaver's decisions as a new general were influenced by racism. The community that formed at Cambridge headquarters included free, enslaved, and recently self-emancipated people.
Come learn more about this complex story; drop in between noon-4:00 PM. Free and open to all.
Please Support Our Website Sponsors.
Thank you!