TISH HINOJOSA
October 15, 2021 @ 8:00 pm
| $23 – $25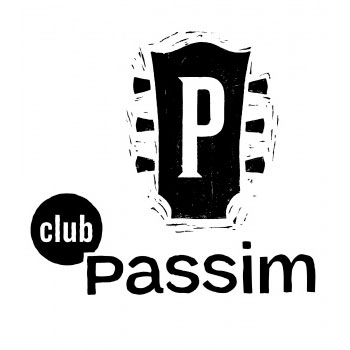 Effective August 6, 2021, Passim will require all staff, performers, and patrons to show proof of COVID-19 vaccine when they work, attend performances, classes, and workshops at Passim.  Patrons will be asked to show their vaccination card or a photo of their vaccination card when they enter the club.  Patrons will be asked to show proof each time they visit the club. If a patron is not able to show proof of vaccination they will not be allowed to attend the performance, and their ticket purchase will be refunded.
During COVID, Passim has invested in its live stream capability, and we encourage patrons who have not been vaccinated or others who don't feel comfortable yet visiting the club to watch the live streams or attend online classes instead. If you purchased a ticket but aren't feeling well, please stay home and watch the livestream instead.
Effective September 3, 2021, the City of Cambridge has issued an emergency order requiring that face masks or coverings be worn in indoor public places.  Patrons and staff must wear masks at Passim unless actively eating or drinking.  Artists may remove masks when performing and will maintain a 6-ft distance from the audience.  Visit https://www.cambridgema.gov/covid19/facecoverings for full information on the Cambridge mask mandate.
Passim is committed to providing a safe environment for all to work, listen, and enjoy live music.  It is our hope that we can ease these restrictions once further progress has been made reducing transmission of the virus.  Until then, we appreciate your patience and cooperation.
"I'm gonna find me a new song to sing," declares Tish Hinojosa on the title track of her new album, West, the first since 2013's After the Fair.  Since returning to Austin, TX, from a nearly decade-long sojourn in Germany five years ago, Hinojosa has had to heal, both emotionally and physically from a shattered marriage and a pair of serious surgeries. That rebirth comes through in this classic country-flavored collection, co-produced by longtime collaborators Marvin Dykhuis and Chip Dolan at Fire Station Studios in San Marcos, TX.
Both guitar and owner sound as good as new and vibrant as ever, given the evidence on West, its title song inspired by an epiphany experienced by Tish during a road trip through Tucson, AZ, where she viewed a dazzling sunset followed by the rumbles of an incoming thunderstorm.
After a fallow period of four years, Hinojosa was suddenly revitalized, writing a number of new songs, playing them for guitarist Dykhuis and piano/accordionist Dolan, then enlisting the rest of her crack band — fiddler Gene Elders and pedal steel player Marty Muse, who bring that classic country sound, along with bassist Glenn Kawamoto and drummer Rick Richards, to record them.
The result reminds us that Tish Hinojosa was Americana long before the term took hold, recording her debut 1989 album, Homeland, for the A&M imprint by that very name (Americana), which also boasted folk singer/songwriter/guitarist David Wilcox and Cajun poet Zachary Richard.
Please Support Our Website Sponsors.
Thank you!