Third Thursdays
August 18, 2022 @ 8:00 pm
| $10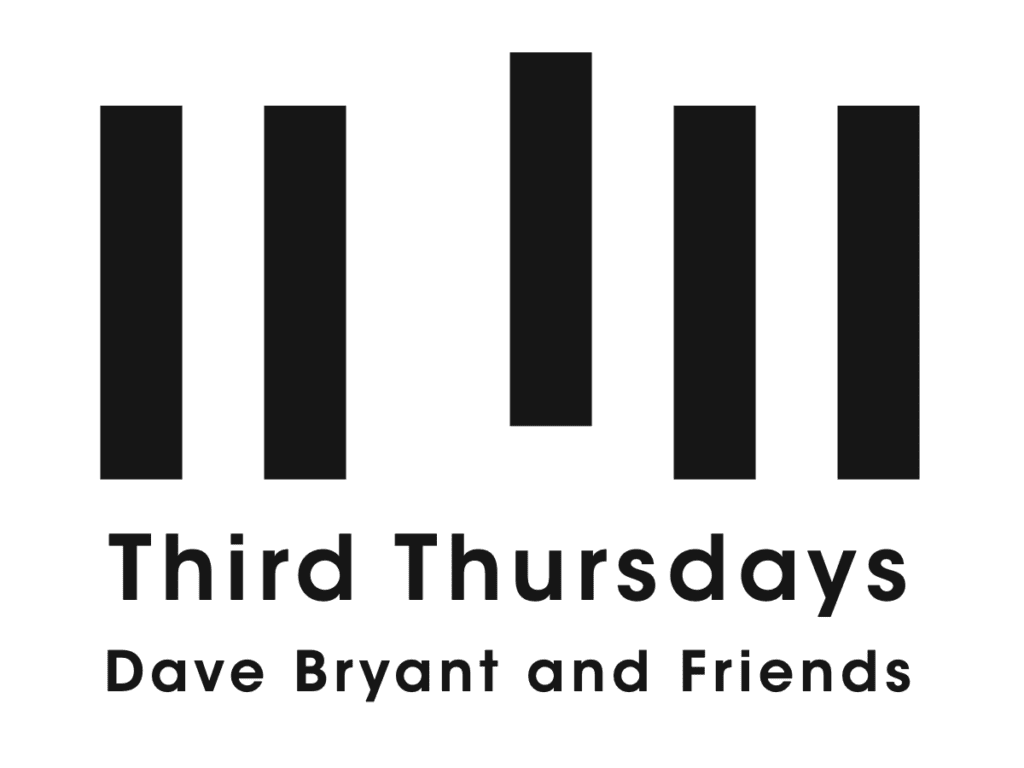 Third Thursdays


the monthly
harmolodic
jazz series
continues on
Thurs., Aug. 18, 2022
with host
keyboardist and composer
Dave Bryant
joined by friends
Neil Leonard
(saxophones, electronics)
and
Bruno Råberg
(bass, electronics)
held on site in the
Harvard-Epworth Church
A Harmolodic Project of
Appalachian Springs Foundation
Keyboardist and composer Dave Bryant continues his monthly harmolodic jazz series "Third Thursdays", this month conjuring up the free flowing intensity that electronica can bring to this already unpredictable style of music making.
Both musical guest artists for August, saxophonist Neil Leonard and bassist Bruno Råberg, have been long-time advocates of incorporating electronic elements into their own musical pursuits. With Bryant's own personal history, as being the first electric keyboardist to join Ornette Coleman's Prime Time group, this "Third Thursdays" concert in August promises to be – fully charged.
Bryant has this to say about August's session: "Neil and I have been friends and collaborators for almost 45 years, and it's always great to embark on a new project together. Bruno, of course, is one of the top bassists, composers, and bandleaders in the Boston area and beyond. We're looking forward to an evening together indulging our electronic sides, and engaging our instrumental rapport."
Upcoming "Third Thursdays" sessions:
— September 15: Dave Bryant (keyboards) joined by fellow Prime Time collaborator G. Calvin Weston (drums) along with Jim Hobbs (alto saxophone) from Fully Celebrated Orchestra, Dave Fiuczynski (guitar) from Screaming Headless Torsos, and Mike Rivard (bass, sintir/guimbri) from Club d'Elf.
— The full Fall "Third Thursdays" lineup will be available in August.
Basic listings info for August is as follows:
"Third Thursdays" with Dave Bryant and Friends: a monthly harmolodic jazz series. Continues on Thursday, August 18, 8:00 pm, with Bryant (keyboards), joined by Neil Leonard (saxophones, electronics) and Bruno Råberg (bass, electronics). For further updates on each month's musical guests, visit dbryantmusic.com/third-thursdays/. Admission at the door: $10. Harvard-Epworth United Methodist Church, 1555 Massachusetts Ave, Cambridge, MA 02138. Contact information: bryantequilibria@gmail.com, 617-447-3030.
Further background information on August's concert:
Dave Bryant ("Third Thursdays" host, keyboards) has been based in Cambridge, MA for many years. Early in his musical career, Bryant was a protégé of harmolodic jazz genius Ornette Coleman, having studied with him, then invited by Coleman to be the first electric keyboardist to perform in his Prime Time group. Bryant joined Prime Time in 1990, touring worldwide and performing on Prime Time's Tone Dialing album. Bryant's own first album, Shock Exchange, with liner notes by Coleman, was recorded in 1986 with his trio at that time, bassist John Turner and percussionist Chris Bowman. In 1999, Bryant released The Eternal Hang with Turner, Bowman, George Garzone, Bob Gullotti, and recording engineer Roger Nichols. That same year he performed on the John Tchicai/Charlie Kolhase Quintet disc, Life Overflowing, which was named "Jazz Album of the Year" by Boston Music Awards. In 2015, Bryant released The Garden of Equilibria, which features performances by Bryant, performing in a variety of settings, both acoustic and electric, with Tom Hall, Neil Leonard, Curt Newton, Eric Rosenthal, Jeff Song, and Jacob William. Bryant's most recent recording Night Visitors is a 2020 collaboration with bassist Charnett Moffett and percussionist Gregg Bendian, which "finds Bryant adapting the Coleman aesthetic to an intensely personal ripple and rumble piano style." (Mike Hobart, jazz critic for the Financial Times). Jazz journalist Howard Mandel considered Night Visitor one of the best jazz albums of 2020. Other credits include performances with Leroy Jenkins, Bern Nix, Eric Person, Badal Roy, Wadada Leo Smith, Jamaaladeen Tacuma, Calvin Weston, and more. Bryant has also performed and lectured in Chicago, San Francisco, Paris, and Istanbul. Bryant teaches at Longy School of Music of Bard College. dbryantmusic.com
Neil Leonard (sax, electronics) is a sound artist, saxophonist and composer. He has created numerous sound installations throughout the world with his own compositions having been featured in many of these collaborations. Leonard's own ensembles have featured Joanne Brackeen, Terence Blanchard and Robin Eubanks. He has performed and recorded with Juan Blanco, Alvin Curran, Richard Devine, Vijay Iyer, Phill Niblock, Rudresh Mahanthappa, Los Muñequitos de Matanzas, Robin Rimbaud aka Scanner, Stephen Vitiello, Hal Wilner and Amnon Wolman. Currently, Leonard is the Artistic Director of the Interdisciplinary Arts Institute at Berklee College of Music. neilleonard.com
Bruno Råberg (bass, electronics) is an internationally renowned bass player and composer. Since coming to the US from his native Sweden in 1981, he has made 12 recordings as a leader, 30 as a sideman, and has performed throughout the world with numerous artists, including Kris Davis, Terri Lyne Carrington, Jerry Bergonzi, George Garzone, Kenny Werner, Sam Rivers, Tony Malaby, Billy Pierce, Donny McCaslin, Billy Hart, Bob Moses, Mick Goodrick, Ben Monder, Bruce Barth, Jim Black, Matt Wilson, Ted Poor, Bob Mintzer, and Mike Mainieri. Råberg is currently leading several of his own groups: Bruno Råberg Trio, Bruno Råberg Tentet, and the Triloka Ensemble. He is also a professor at Berklee College of Music and teaches at Berklee's Global Jazz Institute. brunoraberg.com
The "Third Thursdays with Dave Bryant and Friends" harmolodic jazz series began this past April, with the premise of providing an opportunity for local audiences to experience an approach to jazz improvisation that can best be described as fun challenges. An approach that will be played out once a month by host Dave Bryant, who will be drawing from his large pool of many near and far musical friends, all there to enjoy themselves. All "Third Thursdays" sessions are held on a regular monthly basis within the Harvard-Epworth Methodist Church, located a short walking distance from Harvard Square. Audience seating capacity will abide by whatever health and safety protocols are in place on any given month. The "Third Thursdays" harmolodic jazz series is funded in part by the Appalachian Springs Foundation (ASF), a private foundation located in Charleston, WV. As a nonprofit arts and educational organization, ASF has supported dance, film, music, and educational projects. dbryantmusic.com/third-thursdays
Please Support Our Website Sponsors.
Thank you!