The Red House's 1st Annual Pumpkin Patch
October 10, 2021 @ 12:00 pm

-

5:00 pm
Molly Lindberg, owner of the red house said:
"⁠At The Red House, we like to do every season BIG! And if you know me, then you know I am not kidding when I said I LOVE Fall. So much so that I decided to bring a Pumpkin Patch to YOU every weekend this October! Get your flannels ready because I am bringing you some serious Fall vibes, including:⁠
✨ Pick your own pumpkin – yes, this is Harvard Square's (and maybe even Cambridge's?) first and only pumpkin patch. ⁠
✨Beer, Wine & Apple Cider – it wouldn't be a pumpkin patch without festive booze, right?⁠
✨ Pretzels, stoopwaffles, chowder & other favs – I will personally be serving up my favorite Fall time dessert, stroopwafels. Never had one? Think warm, melted, salted caramel cookies, served by yours truly".
⁠
Pumpkin Patch Dates:⁠
✨ Kick off date: Saturday, September 25th⁠
✨Every Saturday and Sunday in October⁠
⁠
Times: ⁠
✨12:00 (noon) – 5:00pm ⁠
⁠
Location:⁠
✨ In front of The Red House Restaurant⁠
98 Winthrop Street, Cambridge MA 02140⁠
* this is an outdoor event*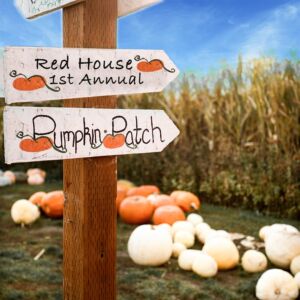 Please Support Our Website Sponsors.
Thank you!