THE PINEAPPLE THIEF FEAT. GAVIN HARRISON at The Sinclair
November 24, 2019 @ 8:00 pm

-

10:00 pm

| $30 – $35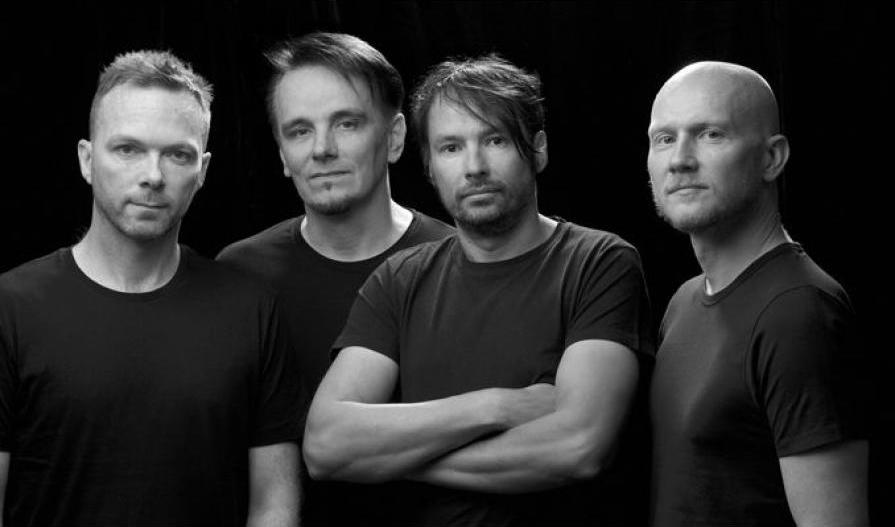 Please note: this show is 18+ with valid ID. Patrons under 18 admitted if accompanied by a parent. Opening acts and set times are subject to change without notice. All sales are final unless a show is postponed or canceled. All bags larger than 12 inches x 12 inches, backpacks, professional cameras, video equipment, large bags, luggage and like articles are strictly prohibited from the venue. Please make sure necessary arrangements are made ahead of time. All patrons subject to search upon venue entry.
Dissolution is the follow-up album to 2016's Your Wilderness, and is the band's second album to feature King Crimson and Porcupine Tree drummer Gavin Harrison.
The new material establishes The Pineapple Thief's intent to elevate themselves to new heights, with a desire to develop their songwriting and technical capabilities, and with artwork created by iconic design agency Stylorouge, whose previous work includes Pink Floyd, David Bowie, Blur and British film Trainspotting. The album concept tells of the often dark consequences of living in a society in which everything is played out on a public stage, a theme paralleled in the cover art, which was created by 'glitching' the original photographs.
Songwriter Bruce Soord explains "broadly speaking the title reflects the disintegration of relationships and the undoing of our social fabric. In a time when we are supposed to be bound closer together than ever, I have never felt so apart from the world. We are living through a revolution and right now I am not sure it's a good one. Lyrically this is the most vivid I have been.
"Far Below' began life as a bit of a jam session between myself and Gavin. Gavin had this distinctive 6/8 rhythm going and it didn't take long for me to find the melodies. And so, a song was born. Is it my favourite track from the album? Impossible to judge as the album covers so much ground. But it does showcase what the four of us want The Pineapple Thief to be about and I for one can't wait to play this one live."
Bruce Soord elaborates on the writing and recording process with "We've once again been joined by Gavin Harrison. It's been a real collaborative journey between the 4 of us writing and recording this record, with the songs taking on a life of their own. When everyone pulls in the same direction, amazing things can happen. The Pineapple Thief is a different proposition with Gavin. This time he was with me from the inception of 'Dissolution' and together we took the songs into territory I wouldn't have found on my own. We found ourselves pushing each other so much further, both technically and artistically. There were times in the depths of the writing and recording process, which took 6 months, that I felt so exhilarated but at the same time exhausted and overwhelmed, that I couldn't imagine us ever finishing the record. Every day we found ourselves finding that extra something we didn't know we had. None of us would let anyone or anything get in the way of what we felt the album should become. I look back on the process with immense pride"
Gavin Harrison added "It's been fantastic to collaborate with these guys again – especially as this time I've been involved from the ground up. It's been a most inspiring effort and I think it will prove to be the best yet."
Dissolution features cover art artwork from iconic design agency Stylorouge, who have produced artwork for the likes of Pink Floyd, David Bowie, Blur and the British film Trainspotting.
Please Support Our Website Sponsors.
Thank you!