The Men From Out Of Town – Cliff Eberhardt, Mark Erelli, Cormac Mccarthy, & Pete Nelson Sing The Songs Of Bill Morrissey Live at Passim
July 23, 2021 @ 8:00 pm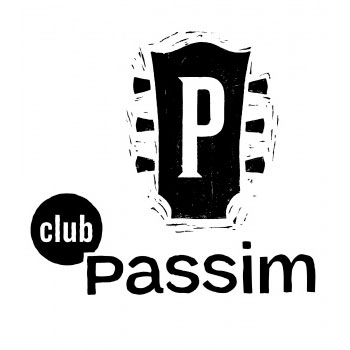 Bill Morrissey (1951-2011) wrote songs as sturdy as mill town lumber and as finely wrought as the riffles on his beloved New England trout streams. Infused with his sharp wit, Morrissey's works were worlds unto themselves, so well-crafted that it was nearly impossible to find the seam between his imagination and the real world. To commemorate the 10th anniversary of his passing, Cliff Eberhardt, Mark Erelli, Cormac McCarthy and Pete Nelson—long-time friends of Morrissey and each other—will share an evening of songs and stories about Bill Morrissey.
We strongly encourage patrons to be vaccinated, and patrons are welcome to wear a mask.  Disposable masks will be available at the door.  There will be beverages and limited snacks available for purchase during the shows.
Tickets will be on sale to the public 7/7 at noon. On sale to all Passim members 6/30 at noon. On sale to All Access Passim members 6/23 at noon.
CLIFF EBERHARDT

Cliff Eberhardt knew by age seven that he was going to be a singer and songwriter.
Growing up in Berwyn, Pennsylvania, he and his brothers sang together and their parents played instruments. His dad introduced him to the guitar and he quickly taught himself to play. Fortunate enough to live close to the Main Point (one of the best folk clubs on the East Coast), he cut his teeth listening to the likes of James Taylor, Joni Mitchell, Bruce Springsteen, Howlin' Wolf, Muddy Waters, Bonnie Raitt, and Mississippi John Hurt — receiving an early and impressive tutorial in acoustic music. At the same time, he was also listening to great pop songwriters like Cole Porter, the Gershwins, and Rodgers and Hart, which explain his penchant for great melodies and clever lyrical twists.
At fifteen, Cliff and his brother Geoff began touring as an acoustic duo, playing the Eastern club circuit until Cliff turned twenty-one and moved to Carbondale, Illinois. There he found space to develop his own voice within a vibrant and supportive music scene that included Shawn Colvin. After a couple of years there and a short stay in Colorado, Cliff moved to New York in 1978. Because the clubs were great (the Bitter End, the Speakeasy, Kenny's Castaway, Folk City) and the company amazing (John Gorka, Suzanne Vega, Lucy Kaplansky, Julie Gold, Steve Forbert, Christine Lavin, and Shawn Colvin), New York was an ideal musician's boot camp. Though he put in long hours as a taxi driver, Cliff worked steadily on his music throughout the 80's, doing solo gigs and studio work, and playing guitar on the road with Richie Havens, Melanie and others. Singing advertising jingles for products like Coke, Miller Beer and Chevrolet ("The Heartbeat of America" campaign) allowed him to devote more time to his songwriting.
MARK ERELLI

"All the things that brought me comfort, they just seem tired and  worn, what always used to work ain't working anymore," sings award-winning, Massachusetts-based singer/songwriter Mark Erelli, a few songs in to his newest release Blindsided.
Mining the same gritty yet soulful territory as John Hiatt's Bring The Family or Bonnie Raitt's Nick Of Time, Erelli contemplates the delicate tension between love and commitment, faith and family, disillusionment and hope. But this isn't a confession from the therapist's couch, it's rock 'n roll, and Erelli is clearly taking his cues from heroes like Petty and Prine.
Erelli has forged a colorful career by making the art of "being everywhere all the time" seem effortless. It's hard to think of another artist who seems equally at home serving as a sideman for GRAMMY-winning artists like Paula Cole, Marc Cohn, and Josh Ritter, or producing albums for Lori McKenna, as he does writing and producing his own material, like last year's "By Degrees," on which he was joined by a host of voices including Rosanne Cash and Sheryl Crow. That song was nominated for "Song Of The Year" at the 2019 Americana Music Awards, and served to reintroduce Erelli to a wider audience. And just in time, because Blindsided combines the exuberance of Erelli's signature sound with the wisdom that comes with over 20 years of songwriting, capturing an artist at a point in his career where he is clearly digging deep and swinging for the fences.
CORMAC MCCARTHY

Cormac McCarthy's release of this fifth recording, Collateral, sends out to his listeners the highly anticipated follow up to his release Curious Thing.
The new release, for Cormac, provides a very fine recording featuring outstanding studio musicians. Collateral is the product of a mature writer, musician (with his own work on guitar & harmonica), performer, humorist, and family man. No quality is lost on this album and it is clear that the art comes from the life of a man who has turned a kind heart and a keen eye towards the life around him, and shared it with us all through talents seasoned by fan pleasing shows around the country.
McCarthy has also recently re-released his first self-titled, self-distributed recording which contains so many of the gems that are often requested by Cormac's loyal New England fans. The CD, Cormac McCarthy, is often referred by a stunning signature ballad, "Friend of the Family".
While Cormac is not, as often queried, the alter ego of the New York Times Best Selling Author ("All the pretty horses, " Blood Meridian", etc.,) his background in literature, his rural roots, and his knack for penning a great line would make some comparisons easy to draw, and since we've never heard tell of whether or not the Kentucky born novelist can sing, we'll have to leave the contest open.
PETE NELSON

Pete Nelson has two CDs, The Restless Boys' Club, and Days Like Horses, on the Signature Sounds label. In 2001, he took a brief hiatus from performing (20 years) to raise a son. He is also the author of thirty books, including I Thought You Were Dead, an autobiographical novel about a man and his talking dog. He was once nominated by The Boston Music Awards as best newcomer in the folk category but lost to someone named Patty Griffin.
Please Support Our Website Sponsors.
Thank you!