The Ding Ho Comedy Club Reunion: REPLAY
July 2, 2021 @ 7:00 pm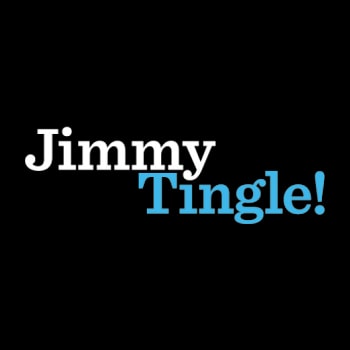 These three shows are a replay of the recording from the July 3rd, 2020 broadcast of "The Ding Ho Comedy Club 40th Anniversary Reunion, Tribute and Fundraiser" presented by Humor for Humanity with Jimmy Tingle and Friends.
A Boston comedy star-studded event with all proceeds to benefit Helen Crimmins, wife of the late, great Barry Crimmins
TICKETS: $30 suggested donation / or pay what you can.
Zoom Link will be sent at 6 pm, day of show for all ticket holders, 1 link per household, per device
Thursday, July 1st
ACT I: 7:00 – 8:45 pm, ACT II: 9:00 -11:00 pm
Friday, July 2nd
ACT I: 7:00 – 8:45 pm, ACT II: 9:00 -11:00 pm
Saturday, July 3rd
ACT I: 7:00 – 8:45 pm, ACT II: 9:00 -11:00 pm
1 Ticket purchase gives you 3 chances to watch!
Each night, the show will be split into 2 Acts:
ACT ONE
(All 3 nights)
7:00-8:45 PM
1. Jimmy Tingle
2. Helen Crimmins
3. Teddy Bergeron
4. Mike Bent
5. Bill Braudis
6. Bill Campbell
7. Lenny Clarke
8. Melvin George
9. Jack Gallagher
10. Bob LaMont & Ron Lynch
11 Don Gavin
12. Tom Kenny
13. Bobcat Goldthwait
INTERMISSION
With Ding Ho piano player Martin Olson
ACT TWO
(All 3 nights)
9:00-11:00 PM
1. Brian Kiley
2. Chance Langton
3. Denis Leary
4. Chris Zito (Zito and Bean)
5. Mike McDonald
6. Barry Neikrug
7. Paula Poundstone
8. Kenny Rogerson
9. Phil Van Tee
10. Tony V
11. Steven Wright
12. Joe Yannetty
13. In Memoriam* Kevin Meaney performs "We are the world"
14. DJ Hazard singing "Ding Ho" from Fran Solomita's film on Boston comedy "When Stand Up Stood Out"
WHEN: Friday, JULY 1st, 2nd, and 3rd 2021 at 7:00pm EDT Boston, Mass.
On July 3rd 2020, The stars aligned for a really unique comedy reunion and fundraiser with interviews, clips and comedic riffs from a monolithic lineup of comics, all of whom got their start at the famed Ding Ho Comedy Club in Cambridge, Mass. The lineup reads like a "Who's Who" of the early Boston comedy scene, most of whom are still working in television, film, radio, podcasts, on stage and – given the current circumstances of the pandemic – online. They reunited for one night only through the miracle of Zoom — to laugh, reminisce and pay tribute to the founder of the Ding Ho, Barry Crimmins, while raising much-needed funds for the medical treatment and living expenses of his surviving wife Helen.
Barry died from cancer on February 28, 2018. In 2017, Helen was diagnosed with stage four non-Hodgkin lymphoma and is currently making steady progress in her recovery.
Please Support Our Website Sponsors.
Thank you!