The Cocoanuts
January 1, 2020 @ 12:30 pm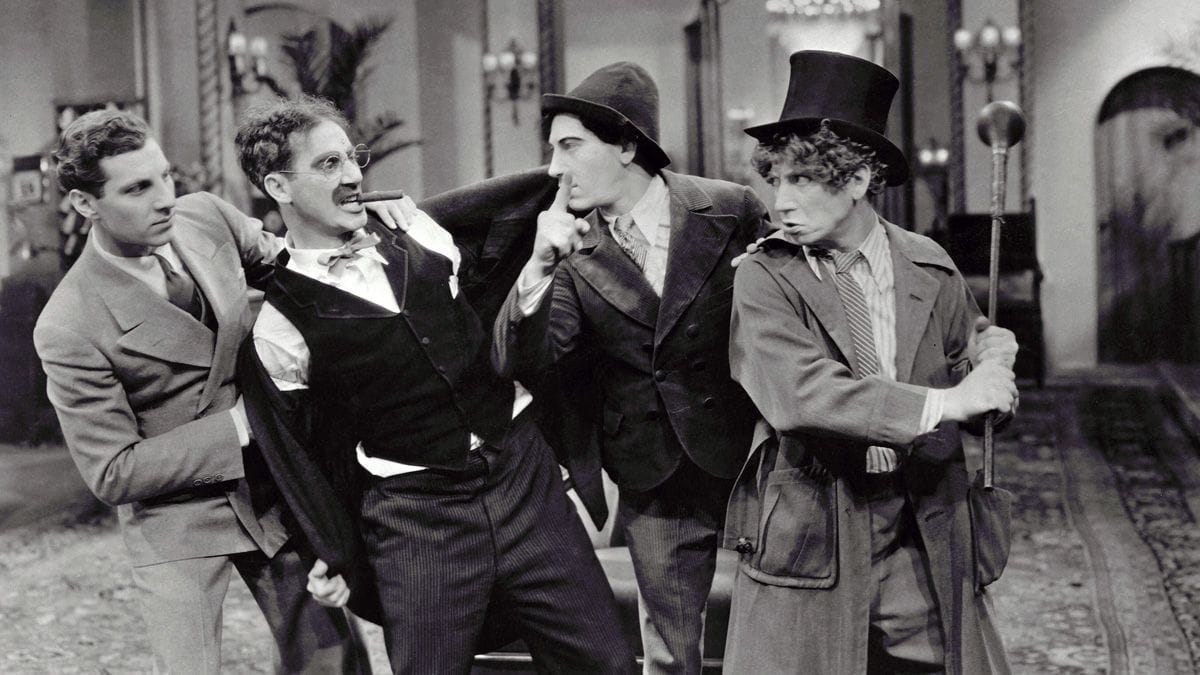 THE COCOANUTS and ANIMAL CRACKERS will also screen on Thursday 1/2. See below for showtimes.
It's been 90 years since the Marx Brothers' first film, THE COCOANUTS, was unleashed on an unsuspecting public in 1929. For our annual New Year's Day celebration of their anarchic antics, we feature their first 5 feature films, culminating with their first masterpiece, DUCK SOUP. During this marathon of madcap mayhem you will witness the Marx's patented blend of chaos, wit, slapstick, and sentimentality brought to bear on such esteemed topics as high-class hotels, society soirées, the art world, a cruise ship, university football, international politics, and the theater of war. Join us for this special event and enter the new year laughing!
Ticket Information:
Click a showtime to purchase tickets:
Wednesday 1/1

at 12:30 PM

Thursday 1/2

at 3:00, 7:00 PM
Marathon tickets (good for 3 or more consecutive films) are $20 each; Regularly priced tickets are also available for all screenings.
Brattle passes accepted. Special, Usher, and Producer members may reserve seats in advance [instructions]. Regular & Dual Members may redeem passes at the box office pending availability.
Please Support Our Website Sponsors.
Thank you!