The Best New Wines You've Never Heard Of at Bonde
April 18, 2022 @ 8:00 pm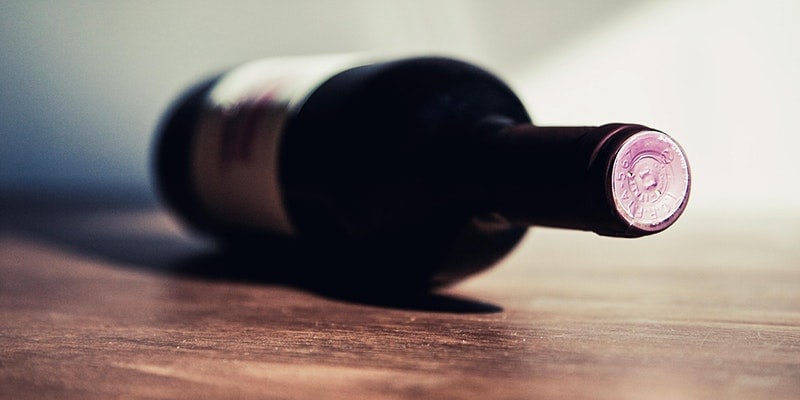 For the true wine lover, nothing compares with tasting a grape that's new or a wine from a new part of the world. Get ready to discover!
About this event

Let's admit it: we're enablers and facilitators, but in a good way. Most of what we do here at Boston Wine School is first facilitate tasting and learning about the right wines in the right way, then enable people to discover (and respect) their own taste in wine. Nothing exemplifies these goals like TBNWYNHO and what you'll learn in this interactive tasting class of discovery.
In addition to tasting a line up of new grapes, new regions, and new wine styles, we'll learn how to taste and think about wine, and how to organize and retain our tasting experiences and preferences. This is a tasting class that will challenge the newcomer and the experienced wine lover in two ways: one is the challenge of staying open to wines that are moving in new flavor directions, and two is placing new wines, grapes, and regions in reasonable context with the rest of the wine world. We'll serve bread, cheese, olives & light antipasto during class so we can start exploring the fundamentals of wine and food pairing as well.
Here at the Boston Wine School, we are a 100% Wine Snob Free Zone. We believe that learning about wine involves learning more about yourself. Our goal is to help you understand and communicate what you are experiencing when you are enjoying a glass of wine. Come start your wine journey with us.
WHO SHOULD ATTEND This is a Level 1 introductory course for beginners and enthusiasts. It assumes some exposure to wine but little or no formal wine knowledge. This program is appropriate for both consumers and professionals in all wine, food, hospitality and service industries.
WHAT YOU WILL LEARN Students will learn technical wine tasting, the approach to tasting and understanding new wine grapes, and fundamentals of expressing wine style. The emphasis in Level 1 is on providing an overview of wine and wine tasting, plus an introduction to wine and food pairing concepts.
PLEASE NOTE Wine & food menus are subject to change based on availability, inspiration, and whimsy!
WINE MENU (tentative) Vidal Blanc (Massachusetts) | Pinot Meunier (Washington) | Cabernet Franc (Suisun Valley, California + Lincoln, Massachusetts) | Norton (Virginia) | Petite Sirah (Lake County, California)

ABOUT BOSTON WINE SCHOOL BWS is a 100% snob free zone where people come to learn how to taste, think, and talk about wine. And food. And history, geology, geography, you name it – all the ways people understand and engage with wine. We know how to make wine class a delightful workshop where you put what you learn about yourself and technical wine tasting into direct expression. Classes are small – usually 12 max – and our signature teaching style is interactive, technically informative, and deeply engaging. We teach and learn about wine by tasting wine, and equally important, our students learn about themselves and each other.

ABOUT BONDE We are a store-concept dedicated to author's wines and accessories. The Bonde certification label offers the guarantee that the products available meet the standards of high quality and authenticity, but also are sourced uniquely from eco-responsible and Sustainable practice. A unique location, Bonde Fine Wine Shop is a micro-space for wine and accessories for purchase, meetings, exchanges, and events, where you will discover a revolutionary concept in the approach of the 7 senses. An active and responsive enterprise, Bonde Fine Wine Shop by Bertil remains constantly connected with you by its online store, blog, podcast, newsletter, and range of educational activities. Designed to serve the local Cambridge community, Bonde Fine Wine Shop offers local delivery and shipping services available throughout all of Massachusetts. https://BondeWines.com

ABOUT JONATHON ALSOP Jonathon is founder & executive director of the Boston Wine School, author of The Wine Lover's Devotional and In Vino Veritas, and a commentator for National Public Radio. His new book Wine Life: A Collection Of Verses will be published in 2022. Jonathon began writing about wine, food and travel in 1988 and has written many articles for the Associated Press, Frequent Flyer Magazine, La Vie Claire, Beverage Business Magazine, Mobil Travel Guides, Fodor's Travel Guides, Boston Globe, and many others. Jonathon is a contributing journalist and commentator on a variety of wine topics as a monthly guest on NPR: WGBH/Boston Public Radio, Under The Radar With Callie Crossley, and Boston Sunday Review. Quarry Books published Jonathon's first book, The Wine Lover's Devotional: 365 Days of Knowledge, Advice & Lore for the Ardent Aficionado, in 2011, now available in Japanese and Chinese.
Please Support Our Website Sponsors.
Thank you!