THE ACCIDENTALS & SAWYER FREDERICKS
October 17, 2021 @ 5:00 pm
| $23 – $25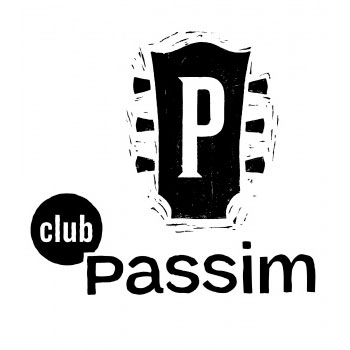 Effective August 6, 2021, Passim will require all staff, performers, and patrons to show proof of COVID-19 vaccine when they work, attend performances, classes, and workshops at Passim.  Patrons will be asked to show their vaccination card or a photo of their vaccination card when they enter the club.  Patrons will be asked to show proof each time they visit the club. If a patron is not able to show proof of vaccination they will not be allowed to attend the performance, and their ticket purchase will be refunded.
During COVID, Passim has invested in its live stream capability, and we encourage patrons who have not been vaccinated or others who don't feel comfortable yet visiting the club to watch the live streams or attend online classes instead. If you purchased a ticket but aren't feeling well, please stay home and watch the livestream instead.
Effective September 3, 2021, the City of Cambridge has issued an emergency order requiring that face masks or coverings be worn in indoor public places.  Patrons and staff must wear masks at Passim unless actively eating or drinking.  Artists may remove masks when performing and will maintain a 6-ft distance from the audience.  Visit https://www.cambridgema.gov/covid19/facecoverings for full information on the Cambridge mask mandate.
Passim is committed to providing a safe environment for all to work, listen, and enjoy live music.  It is our hope that we can ease these restrictions once further progress has been made reducing transmission of the virus.  Until then, we appreciate your patience and cooperation.
THE ACCIDENTALS
Long before glowing acclaim from ​NPR ​and ​Billboard​, packed shows, unforgettable festival appearances, millions of streams, and collaborations with everyone from BTS to Contemporary Youth Orchestra, the journey of The Accidentals commenced in a public high school classroom in Traverse City, MI. As the story goes, concertmaster​ ​violinist Savannah Buist, and cellist, Katie Larson, raised their hands at the request for volunteers to play a music boosters concert and wound up being musical soulmates.
The Accidentals now host and lead workshops across the country, hoping to inspire other young musicians. They opened a nonprofit in 2020 called Play It Forward, Again and Again, to help provide access to instruments, lessons, and mentors for all aspiring musicians.As advocates for youth music and youth empowerment, they focused extensively on "getting out the young vote" in the 2020 election. They donated over twenty livestreams to raise money for causes including the #iVoted festival, Headcount, Rock the Vote, Arts Quest youth programming, Michigan Music Alliance, Musicians Treatment Foundation, Sweet Relief, MusiCares, Lighthouse Shelter Detroit, Headstart, TREES, Concert for Hunger Chicago, NIVA, and more, while delivering their new single, "How Many Hands" to the 2020 compilation ​U.S.P.S.​ – ​United Songwriters for the People's Sovereignty​."We're just paying it forward," says Sav. "We have an incredible support system and core base of music family that help afford us the opportunity to give back."
Sav and Katie transferred to Interlochen Arts Academy for the remainder of high school and completed a successful crowdfunding campaign to release ​Bittersweet​ only a year later. Shortly after, they met Michael Dause at Blissfest and welcomed him behind the kit as their full-time percussionist, cementing the lineup.
SAWYER FREDERICKS
AMERICANA
SINGER/SONGWRITER
Americana singer-songwriter, Sawyer Fredericks, hailing from his family farm in central New York State, cut his teeth at the age of 13, playing local farmers markets, open mics, and iconic New York venues like Caffe Lena, the Towne Crier Cafe, and The Bitter End. With his deep, beyond-his-years original lyrics and melodies, raw, soulful vocals, and powerful live performances, Sawyer seemed an unlikely match for reality tv, but having been scouted by casting directors at 15, he quickly won over broad audiences with his genuine delivery and unique arrangements of classic songs, going on to win season 8 of NBC's The Voice.
Fresh from that whirlwind, Fredericks went forward with the release of his major label debut, A Good Storm, with Republic Records, an impressive blend of soulful Folk, blues, and rock, entirely written or co-written by Sawyer. Choosing to go independent, for more creative freedom, his 2018 Hide Your Ghost, fully written and produced by Fredericks, sheds the high gloss major label treatment, and stays true to Fredericks's honest and elegantly stripped down style, a self-described "free range folk", incorporating elements of blues, roots rock, and jazz with live instrumental arrangements throughout. In writing about his top ten Americana albums of 2018 in No Depression and AXS Magazine, Chris Griffy recommends Hide Your Ghost as "a
bluesy folk rocker with a no-frills production that relies on Fredericks' raw voice to carry the emotional weight."
With song premieres in People Magazine and American Songwriter and an album preview in Billboard Magazine, on May 1, 2020 Fredericks released his 4th album, Flowers For You. "With his second independent album, Flowers For You, Fredericks is expanding his sound even more, moving from bluesy folk into more expansive Americana, rock, and tinges of jazz," remarks Chris Griffy in Concert Hopper. Two songs from Flowers For You won top awards from the 18th annual Independent Music Awards, "Born" won in the Folk/Singer-Songwriter category and "Amen" won the Vox Pop award in the Social Action Song category. "Born" was recently officially added to SiriusXM's Coffee House channel.
Throughout his career, Sawyer has played many festivals and prestigious venues like the Falcon Ridge Folk Festival with 2019 touring highlights including official showcases at SXSW, AmericanaFest, Folk Alliance International, and BMI's Island Hopper Songwriter Fest.
Please Support Our Website Sponsors.
Thank you!