Terry Klein. Jim Trick & Susan Cattaneo live at Passim
July 10, 2021 @ 8:00 pm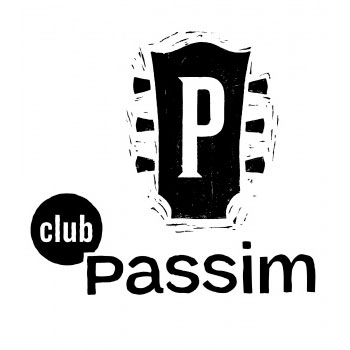 TERRY KLEIN
His peers call Terry Klein a songwriter's songwriter. Whether this is meant a compliment or an epithet is debatable, but most mornings you'll find him in his writing room in Austin, Texas staring out the window in the grip of some line or word or syllable or a snippet of a melody, trying to figure out if a song is saying what it means to say.
Terry draws inspiration from musical heroes like Hank Williams, John Prine, and Lightnin Hopkins, but also from literature, film, and painting. His debut record, Great Northern, was produced by Walt Wilkins. Great Northern appeared on multiple 2017 Top Ten lists and garnered praise from Rodney Crowell and Mary Gauthier. Klein and Wilkins teamed up again for the follow up to Great Northern, Tex, which is out now and which Lonesome Highway calls "a story book full of tales that instantly capture the imagination, with lyrics at times uplifting and joyous and on occasions as painful as an open wound." Tex has been the subject of international critical acclaim and reached the Top-20 of US Folk DJ Chart and the Top-15 of the EuroAmericana chart. He tours extensively throughout North America and Europe.
JIM TRICK
Imagine an experience where an entire audience feels like they are connected to a conversation; whether thru his music or his words, Jim brings a real life perspective, with an engaging and entertaining presence to the room. Joyful, sincere and magnetic are just a few of the words to describe Jim Trick.
As a child, he was bullied for choosing music over sports, for having a funny last name and for struggling with obesity. Through his experiences he delivers a blend of alternative folk, thoughtful pop, and spoken word.   Influenced by Neil Finn, Bruce Cockburn, John Gorka and Charles Bukowski; Trick takes the acoustic guitar down a path of percussive, intricate, and ethereal ranges creating well thought out melodic support for carefully crafted lyrics.
Boston has welcomed Jim with open arms, as a frequent guest lecturer at The Berklee College of Music and as a solo artist. Jim was featured along side American Idol's Alex Preston, by Berklee College of Music for a performance entitled "An Evening With New England's top songwriters".
His most recent release, Further From the Tree, produced by Michael Pritzl of The Violet Burning, was fully funded by his loyal fan base during a four week "Trick-Starter" campaign.  The album features the song "A road called home" co-written with Nashville's Rachel Taylor. It depicts a recent trip in which Jim traveled 10,500 miles all over the United States, not knowing from night to night where he would sleep.
As a touring member of Banding People Together, Jim also travels all over the United States using music and behavioral science to help companies create collaborative strategies and improve leadership.
SUSAN CATTANEO
AMERICANA
FOLK
SINGER/SONGWRITER
Susan Cattaneo is one of Boston's most respected songwriters. A powerful singer and sophisticated writer, Susan combines vivid storytelling with a modern songwriter's spin. Respectful of tradition, but not bound by it, Susan blends rock, folk and blues with a healthy dose of country. Call it New England Americana with a twang.
Susan's latest album, Haunted Heart was released in January 2014 to national acclaim. It was voted one of Alternate Root's Top 100 Albums of the Year, and won Album of the Year at the Limelight Music Awards.
In 2016, Susan was an Emerging Artist at Falcon Ridge Festival and performed as a finalist at the Philadelphia Songwriters Project and at the Wildflower Festival Songwriters contest. Over the past two years, she has also been a finalist or winner at some of the country's most prestigious songwriting and music contests: Kerrville's New Folk Contest, the International Acoustic Music Awards, the Independent Music Awards, the 5 Unsigned Only Song Contest, the USA Songwriting Competition, the Mountain Stage New Song Contest, the Mid-Atlantic Song Contest.
In addition to being a solo performing artist, Susan has been teaching songwriting at the Berklee College of Music for over 10 years, and has also recently joined the Western Mass trio The Boxcar Lilies.
In the New England area, Susan has won over audiences at venues such as: Club Passim, the Shalin Liu Center, the Me & Thee Coffeehouse, Tupelo Music Hall, the South Shore Music Circus and the River Club Music Hall.
She has opened for or shared the stage with Bill Kirchen, David Wilcox, Rose Cousins, The Nitty Gritty Dirt Band, Ellis Paul, Paula Cole, David Wilcox, Amy Grant, Melissa Ferrick, and The Pousette-Dart Band.
We strongly encourage patrons to be vaccinated, and patrons are welcome to wear a mask.  Disposable masks will be available at the door.
There will be beverages and limited snacks available for purchase during the shows.
Tickets will be on sale to the public 6/30 at noon. On sale to all Passim members 6/23 at noon.
Please Support Our Website Sponsors.
Thank you!