STORY SLAM WITH TELL&ACT
October 18, 2021 @ 7:00 pm
| $10 – $12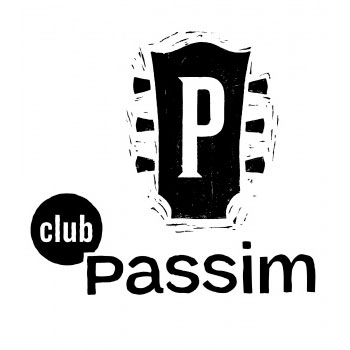 Everyone has a story. Join Club Passim and Tell&Act for an evening of live storytelling. Eight people are randomly chosen to share a six-minute story on a new theme each month. The winner is selected by audience choice! Start crafting your story or just come to listen.
September theme: Let It Roll
October theme: Whoopsie
November theme: Dress Up
Effective August 6, 2021, Passim will require all staff, performers, and patrons to show proof of COVID-19 vaccine when they work, attend performances, classes, and workshops at Passim.  Patrons will be asked to show their vaccination card or a photo of their vaccination card when they enter the club.  Patrons will be asked to show proof each time they visit the club. If a patron is not able to show proof of vaccination they will not be allowed to attend the performance, and their ticket purchase will be refunded.
During COVID, Passim has invested in its live stream capability, and we encourage patrons who have not been vaccinated or others who don't feel comfortable yet visiting the club to watch the live streams or attend online classes instead. If you purchased a ticket but aren't feeling well, please stay home and watch the livestream instead.  
Effective September 3, 2021, the City of Cambridge has issued an emergency order requiring that face masks or coverings be worn in indoor public places.  Patrons and staff must wear masks at Passim unless actively eating or drinking.  Artists may remove masks when performing and will maintain a 6-ft distance from the audience.  Visit https://www.cambridgema.gov/covid19/facecoverings for full information on the Cambridge mask mandate.
Passim is committed to providing a safe environment for all to work, listen, and enjoy live music.  It is our hope that we can ease these restrictions once further progress has been made reducing transmission of the virus.  Until then, we appreciate your patience and cooperation. 
TELL&ACT
A well-told story is exciting.
Storytelling is more than great entertainment. It is a transformative experience that can have a profound and lasting impact. At Tell&Act, we train and produce custom programs for businesses, nonprofits, and professionals who seek to craft and confidently present compelling stories that inspire action and drive change.
With a combined 25 years of experience in management, communications, event production, and media, co-founders Anna Willis-Collier and Cheryl Hamilton enjoy supporting people to become better storytellers as much as they do developing strategies on how to create a culture of storytelling in businesses, nonprofit organizations, and neighborhoods. Collectively, Anna and Cheryl have lived and worked on four continents for a broad array of commercial and nonprofit organizations serving diverse populations. Both are accomplished storytellers who have been featured on local and national programs such as The Moth, Stories from the Stage, BCC, and Sound Bites. Together, they have coached more than 400 individuals to help them shares their stories with others.
Please Support Our Website Sponsors.
Thank you!