Sarah Blacker & New England Groove Association at Passim
January 11, 2020 @ 8:00 pm
| $18 – $20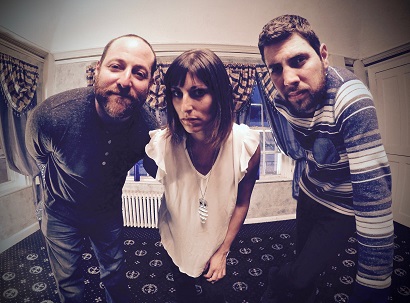 With roots in the folk, rock, jam-band and funk scenes, Sarah Blacker and NE Groove Association fuse their vibrant musical worlds together to create an original, soulful sound.
The project, which often features special guests, is comprised of award-winning / internationally touring singer/songwriters / multi-instrumentalists, Sarah Blacker, Aaron Z. Katz, and Phil Selesnick on keyboards.
Aaron Katz with over 20 years of national and international touring, is the singer/songwriter/producer/drummer from the successful jam-band, Percy Hill. Percy Hill won the Jammy Award for 'Album of the Year' in 2000 and continues sell-out rooms on the jam club and festival scene. The band recently reunited after an 8-year hiatus, to sold-out shows at Port City Music Hall in Portland, ME and The Paradise, Boston.
Sarah Blacker was named 'Female Performer of the Year' in the 2013 New England Music Awards, and has built a devoted following both nationally and internationally via extensive touring, passionate singing and songwriting, and belief in the power of music. Her motto, #songssavelives speaks to her work as a Music Therapist, and her coming up on the jam-band concerts and festivals scene. She feels enthusiastic about re-connecting/moving with this fun-loving group of people, now as an accomplished musician and performer.
The trio just returned from JamCruise 15 (http://www.JamCruise.com) during which they performed at several locations and stages throughout the floating festival.
Please Support Our Website Sponsors.
Thank you!