Rosemere Road at Passim
December 29, 2019 @ 7:00 pm
| $15 – $18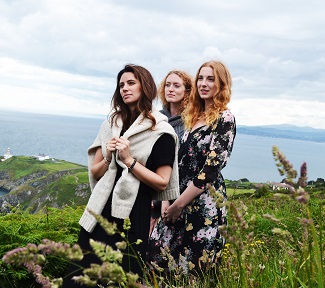 They say home is where the heart is, and for family band Rosemere Road that statement rings particularly true. Sisters Carson and Emmery Brakke grew up in suburban Rhode Island just down the road from their cousin Kara McKee, all singing folk songs in their parents' living rooms from as early on as they can remember.
It wasn't until 2016, however, when the girls found themselves once again down the road from each other, this time in Boston, that they had the idea to try their hand at making their own music together. Needless to say, it was a natural fit. With influences ranging from Tori Amos to Emmylou Harris to The Shirelles, Rosemere Road brings an edgy depth to their traditional folk sound. While their songs sometimes deviate from the traditional folk trio style, their message resonates with the genre: telling stories of lost love and hard times, with just the right combination of sorrow and optimism, and the knowledge that singing in three part harmony is a lot more fun when you do it with people you love.
Please Support Our Website Sponsors.
Thank you!