Rory Michelle & Olivia Brownlee at Passim
August 27, 2019 @ 7:00 pm
| $13 – $15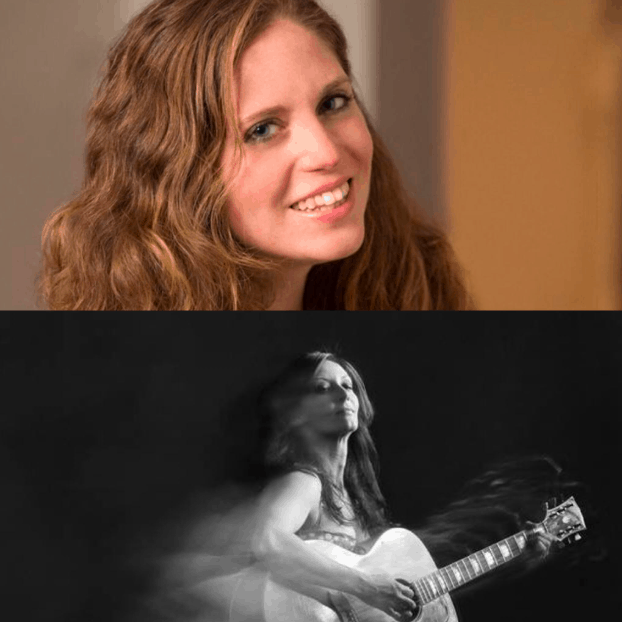 RORY MICHELLE
Rory Michelle Sullivan is a singer-songwriter, composer, musician, and Jewish educator whose work explores relating to ourselves, others, and a spiritual Source in healthy, authentic, creative, and constructive ways.
Rory Michelle has recorded and performed her songs internationally, from parlor rooms in Jerusalem to bars in Vienna to Jimmy's No. 43 in NYC's East Village. Notably, she has performed at the Morgan Park Summer Music Festival on the same stage graced by folk legends Peter Yarrow and Dar Williams. Rory Michelle and her music have been featured at festivals such as ISH, Cincinnati's Jewish and Israeli Arts and Cultural Festival, on the Emerging Artist Showcase on Jewish Rock Radio hosted by celebrated Americana singer-songwriter Joe Buchanan, and in Philadelphia RowHome magazine.
Rory Michelle has released four studio albums of original songs: Rising in Love Concept Album (2019), The God Album (2015), Inner Child(2014), and Turtledove (2013). Her Jewish-themed musical endeavor, The God Album, includes fun folk, funk, rock, and swing music with songs infused, inspired, and informed by Jewish text. Listeners have called Rory Michelle's music "most enjoyable … worshipful as well as fun" and "clever, honest, soul-bearing folk songs that transcend place, time, and circumstance and stir the imagination and tug gently but deservedly and genuinely at your heartstrings."
When she is not composing music, Rory Michelle is singing it with Jewish communities. Rory Michelle holds a Bachelors in psychology from Harvard University and a Masters in Arts in Education from the Harvard Graduate School of Education. She is currently working on a musical. Watch the trailer, hear the music, and learn more at risinginlovethemusical.com.
OLIVIA BROWNLEE
Taking her cues from the likes of Hoagy Carmichael, Dr Teeth & the Electric Mayhem, and The Sons of the Pioneers, Brownlee smacks of timeless, quality taste and a heckuva good time for a broad audience. Her original songs are folksy, cheeky, and thought-provoking—her stories are insightful—her charm is undeniable. Whether by house concert or recording, bringing this modern-day bard into your home will not disappoint.
In 2013 Olivia began working on a communications course she calls "Music as a Second Language" and hopes its continued development will be the answer to her interest in cross-cultural collaboration.
Please Support Our Website Sponsors.
Thank you!