Robinson & Rohe, Album Release,Rachel Sumner Opens
June 1 @ 8:00 pm
| $20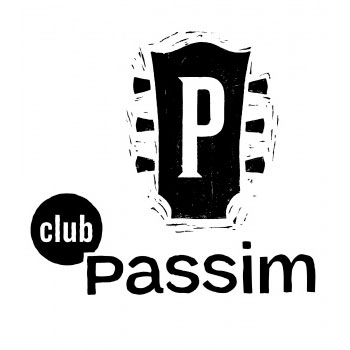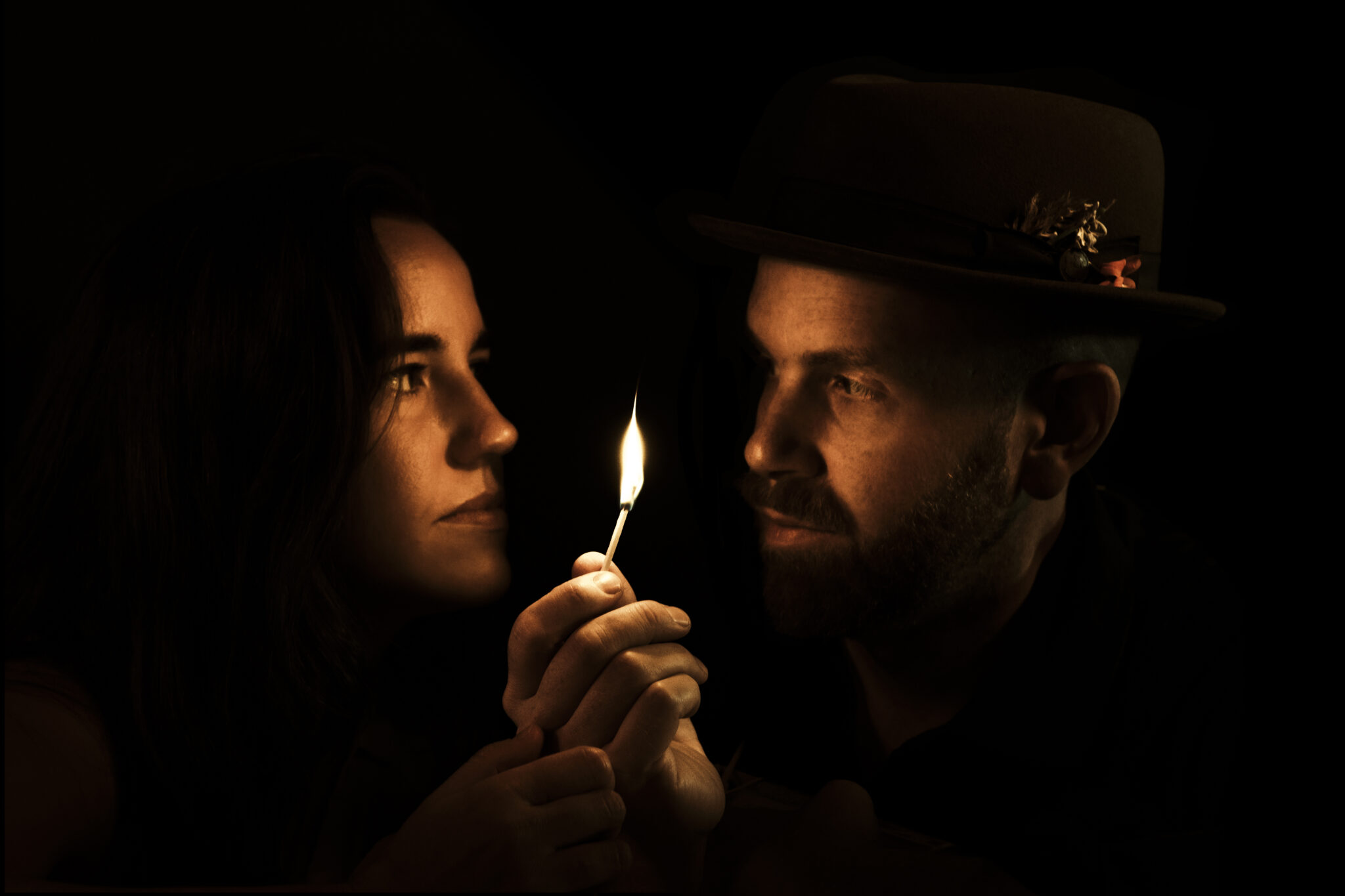 American songwriters Liam Robinson (banjo, accordion, vocals) and Jean Rohe (guitar, vocals) were brought together over fifteen years ago by their mutual love of afternoon song-swaps, American folk ballads, and wordplay. Since then, they've written a distinctive body of original repertoire that draws on the roots music they hold dear, and engages their versatile musical and literary sensibilities as arrangers, improvisers, poets, and producers. Robinson & Rohe deliver a powerful live show replete with effortless harmony singing, soulful grooves, playful humor, and razor-sharp lyrics.
With the release of a cinematic collection of new songs, Into the Night, on Righteous Babe Records in May 2023, the duo brings us "a portrait of togetherness and honest, defiant joy in a messy world," (Anaïs Mitchell).
Since the release of their debut record, Hunger, in 2017, Robinson & Rohe have taken their music all over the US, Europe, UK, and Ireland, lighting up venerable folk venues and festivals from Club Passim to The Green Note and opening for Tom Paxton and Anaïs Mitchell along the way. Both accomplished artists in their own right, Liam is music director/vocal arranger of the Tony Award-sweeping musical Hadestown on Broadway, and is an original member of the Becca Stevens Band. Jean's songwriting has won honors from the Kerrville Folk Festival (2022 New Folk winner), the Brooklyn Arts Council (2022 grant recipient), and The Independent Music Awards, among many. She is perhaps best known for her oft-covered video single,"National Anthem: Arise! Arise!"a stirring alternative to the Star Spangled Banner, featuring brass arrangements by Liam.
With songs as sweet and biting as the nectar and venom in her voice, Rachel Sumner has been captivating audiences throughout the northeast with her exciting new band Traveling Light. While their instrumentation and textures show roots deep in bluegrass and traditional folk music, Sumner's lyric-forward writing and penchant for snaking chord progressions demand something beyond folk conventions, highlighting the acrobatic range of her brilliant bandmates Kat Wallace (fiddle/harmonies) and Mike Siegel (upright bass).
Sumner is no stranger to the stage. She spent her early career on the bluegrass circuit, singing and writing with the genre-bending Boston group Twisted Pine. Since setting out on her own, Sumner's songs have been critically acclaimed, winning the Lennon Award in the folk category of the 2021 John Lennon Songwriting Contest for her song "Radium Girls (Curie Eleison);" earning her a spot in the Kerrville New Folk Competition; and being chosen two consecutive years by WBUR/NPR as one of the top Massachusetts entries in the Tiny Desk Competition.
Originally a classical flutist from the dusty Mojave desert, Sumner relocated from California to Boston a decade ago intending to study Composition and Film Scoring at Berklee College of Music. While at school, she found herself in the orbit of roots musicians like Molly Tuttle, Bronwyn Keith-Hynes, and John Mailander who introduced her to a trove of traditional music, started her off with a few chords on the guitar, and encouraged her to write her own songs. In the short time since, Rachel has become one of the most vital voices in Boston's thriving roots music scene. Rachel Sumner & Traveling Light will release their debut LP in the summer of 2022.
Please Support Our Website Sponsors.
Thank you!