Record Release: Crisis W/ Louis Hayes Quintet
March 4, 2022 @ 8:00 pm
| $30 – $50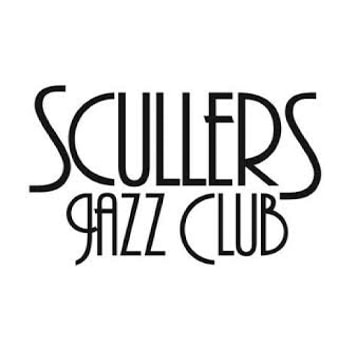 IMPORTANT – PLEASE READ:
By purchasing tickets for any/all Scullers shows, you understand and agree that in order for us to grant a ticket or entrance to the club to you, or anyone in your party, you and each person in your group must be fully vaccinated and abide by the following terms:
As of our opening date of October 1st, 2021, Scullers Jazz Club Boston will require proof of vaccination from all customers who enter the venue. Proof of full vaccination may include a physical card or digital photo of the card from the CDC. Children under 12, who cannot be vaccinated, must wear masks.
Along with their tickets and vaccination card, attendees must bring a valid photo ID such as drivers license or passport.
Fully Vaccinated means your first visit to the club is at least 2 weeks after your final dose.
Alternatively, you must show proof of a negative Covid test within 48hrs of the show day you plan to attend. We do not provide any testing on our property and it is your sole responsibility to obtain and pay for a test within 48 hrs of the show you plan to attend.
In addition to the vaccination policy, per Boston city mandate, other than when you are eating or drinking, you must wear a mask while attending a show at Scullers.
We thank you for supporting Scullers while we work hard to follow the most up-to-date guidelines and safety measures to keep our customers as safe as possible.
RECORD RELEASE:  CRISIS
~~After developing his skills in the fertile musical ground of Detroit in the 1950's with the likes of Yusef Lateef, Kenny Burrell, Doug Watkins and others, Louis found himself at the tender age of 18 in New York as a member of the great Horace Silver Quintet.
Louis stayed with Horace from 1956 until 1959 when he joined Cannonball Adderley through 1965. He joined piano master Oscar Peterson from 1965-67 during which time he and bassist Sam Jones became known as the "dynamic duo", recognized as the most powerful rhythm duo in jazz.
For the next decade or more he became leader or co-leader of a series of electrifying groups which included musicians such as Freddie Hubbard, Kenny Barron, Woody Shaw and Dexter Gordon. Louis also toured with McCoy Tyner. Louis continuously traveled throughout the United States, Europe and Japan making musical history wherever he performed.
Louis has played and recorded with jazz greats such as John Coltrane, Thelonious Monk, J J Johnson, Sonny Rollins, Jackie McLean, Wes Montgomery, Joe Henderson, Cedar Walton, George Benson as well as Ravi Shankar, John Lee Hooker and others.
Please Support Our Website Sponsors.
Thank you!