PASSIM MONDAY DISCOVERY SERIES
October 11
| Free – $ 10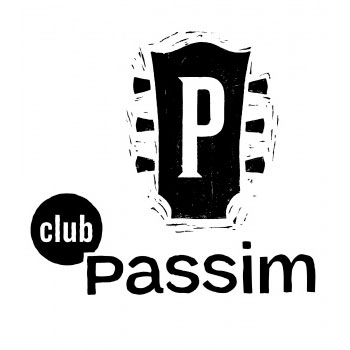 The Discovery Series is a monthly event sponsored by Nine Athens Music to bring new artists into the Passim community. Through the Discovery Series, we provide a platform to connect new artists with a music-loving audience. These artists may be brand new to the club or may have performed at our campfire. festivals, but the Discovery Series features artists in a room filled with our dedicated members.
Oct 11th: TBD plus a virtual performance from Jocelyn Pettit & Ellen Gira
Nov 8th: Cristina Vane and Senie Hunt
Effective August 6, 2021, Passim will require all staff, performers, and patrons to show proof of COVID-19 vaccine when they work, attend performances, classes, and workshops at Passim. Patrons will be asked to show their vaccination card or a photo of their vaccination card when they enter the club. Patrons will be asked to show proof each time they visit the club. If a patron is not able to show proof of vaccination they will not be allowed to attend the performance, and their ticket purchase will be refunded.
During COVID, Passim has invested in its live stream capability, and we encourage patrons who have not been vaccinated or others who don't feel comfortable yet visiting the club to watch the live streams or attend online classes instead. If you purchased a ticket but aren't feeling well, please stay home and watch the livestream instead.
Effective September 3, 2021, the City of Cambridge has issued an emergency order requiring that face masks or coverings be worn in indoor public places. Patrons and staff must wear masks at Passim unless actively eating or drinking. Artists may remove masks when performing and will maintain a 6-ft distance from the audience. Visit www.cambridgema.gov/covid19/facecoverings for full information on the Cambridge mask mandate.
Passim is committed to providing a safe environment for all to work, listen, and enjoy live music. It is our hope that we can ease these restrictions once further progress has been made reducing transmission of the virus. Until then, we appreciate your patience and cooperation.
First meeting in Scotland, Jocelyn Pettit and Ellen Gira joined their musical forces. Fusing together traditional and contemporary influences, they create powerfully uplifting and soulful music. Their instruments weave a dynamic, rhythmically driving and textured sound, with nuanced fiddle-cello interplay through delicate and fortissimo arrangements. They bring life and fire into their own original melodies, and high-energy tunes from Scotland, Ireland, North America, and Scandinavia – with Canadian stepdancing, to boot. Jocelyn and Ellen are keen to perform, and have been gracing stages and captivating audiences in both North America and the UK.
Performance highlights include: Celtic Connections Festival, Northern Streams Festival, Niel Gow Festival, Edinburgh Castle, Blair Castle, a Royal Visit performance for HRH Prince Charles, and live broadcasts on BBC Radio 3.
Please Support Our Website Sponsors.
Thank you!