PASSIM ALL STARS
November 21, 2021 @ 7:00 pm
| $28 – $30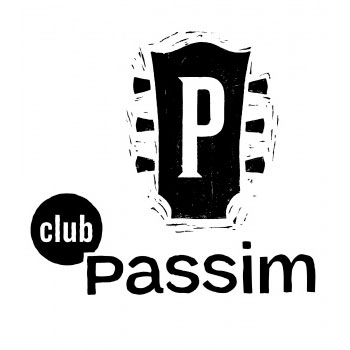 Bill Staines, Mason Daring & Jeanie Stahl, Guy Van Duser & Billy Novick, and Stuart Schulman
BILL STAINES
For more than forty years, Bill has traveled back and forth across North America, singing his songs and delighting audiences at festivals, folksong societies, colleges, concerts, clubs, and coffeehouses.
A New England native, Bill became involved with the Boston-Cambridge folk scene in the early 1960's and for a time, emceed the Sunday Hootenanny at the legendary Club 47 in Cambridge. Bill quickly became a popular performer in the Boston area. From the time in 1971 when a reviewer from the Boston Phoenix stated that he was "simply Boston's best performer", Bill has continually appeared on folk music radio listener polls as one of the top all time favorite folk artists. Now, well into his fifth decade as a folk performer, he has gained an international reputation as a gifted songwriter and performer.
Singing mostly his own songs, he has become one of the most popular and durable singers on the folk music scene today, performing nearly 200 concerts a year and driving over 65,000 miles annually. He weaves a blend of gentle wit and humor into his performances and one reviewer wrote, "He has a sense of timing to match the best standup comic."
Bill's music is a slice of Americana, reflecting with the same ease his feelings about the prairie people of the Midwest or the adventurers of the Yukon, the on-the-road truckers, or the everyday workers that make up this land.
MASON DARING & JEANIE STAHL

In the 70's the Boston Globe dubbed them the "darlings of the folk scene." They recorded two albums together and garnered national attention with Mason's original song, "Marblehead Morning."
Mason went on to become an award-winning composer for multiple movies including The Secret of Roan Inish and Lone Star. Jeanie continued performing as a featured vocalist on videos for Masterpiece Theater, for films and as a solo recording artist on the Daring Records label. Their latest album, 40, celebrates 40 years of musical collaboration. The CD reflects their interest in a broad range of styles, from classic songs of the 30's and 40's to contemporary folk and country and original tunes. Daring and Stahl are also part of the Passim All Stars, which includes Bill Staines, Bill Novick and Guy Van Duser and Stuart Schulman.
BILLY NOVICK & GUY VAN DUSER

"Elegant." "Riveting." "Soulful." "Classic mastery." These are a few of the terms that have been used to describe the unique and stunning swing-jazz music of acoustic guitarist Guy Van Duser and clarinetist Billy Novick.
Together as a duo for more than forty years,  Guy and Billy have performed in concerts, clubs and festivals all over North America and Europe. You also may have heard them as frequent guests of the Prairie Home Companion show, NPR's All Things Considered, or on one one the numerous film and television soundtracks they have been featured on.
Novick's ever-inventive and soulful clarinet playing provides the ideal complement to Guy's guitar. With his vast knowledge of the classic jazz era, his dazzling improvising skills, and his entertaining vocals, Novick is able to both add a melodic and dynamic spark to Guy's guitar . Their music sounds fresh and original, yet is also deeply rooted in the rich legacy of the classic jazz age. The duo can play any piece from their huge repertoire- an obscure Ellington tune, a Gershwin classic, a complex Jelly Roll Morton arrangement, or perhaps one of the their originals- and immediately have it sound their own.
And, my, how they swing! The two of them together can create a pulse as driving as any big band. They have a musical telepathy and understanding that has been honed by more than twenty-five years of playing together, a rhythmic drive that doesn't quit and a thorough mastery of their instruments. Add to all of this their relaxed and engaging stage manner, and you will be treated to a joyously entertaining and musically enchanting show that, indeed, has already stood the test of time.
STUART SCHULMAN

Please Support Our Website Sponsors.
Thank you!