Overcoats at The Sinclair
September 15, 2021 @ 8:00 pm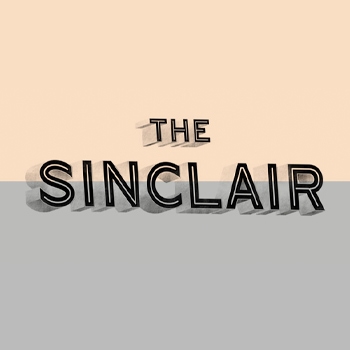 Please Note: This event will be presented in accordance with applicable public health requirements as of the date of the event; which could include changes to capacity, attendance prerequisites, procedures, and other protective measures.
Overcoats is New York-based indie-pop duo Hana Elion and JJ Mitchell. Their debut album YOUNG (2017) was one of the top 5 best-selling albums by any debut independent artist released that year. Their second album The Fight (2020), which has earned them a 2021 Libera A2IM Breakthrough Artist nomination, found strength in total brokenness and confident composure alike, with their bright harmonies, pummeling guitars and empowering lyrics leading the way. The album served as a rallying cry and a prescient document for persevering through an exceedingly difficult year. The title of their new EP, Used To Be Scared Of The Dark (out June 4), is telling. While The Fight was deep in the trenches, this EP revels in resolutions and the resulting self-growth. It's about honoring the past uphill battles and acknowledging current feelings, but searching for stability. It's a heartwarming exhale and an acceptance of the unknown. Overcoats have received acclaim from The New York Times, NPR, FADER, Billboard and more.
Please Support Our Website Sponsors.
Thank you!