ORDINARY ELEPHANT & SCOTT COOK
October 19, 2021 @ 8:00 pm
| $ 18 – $ 20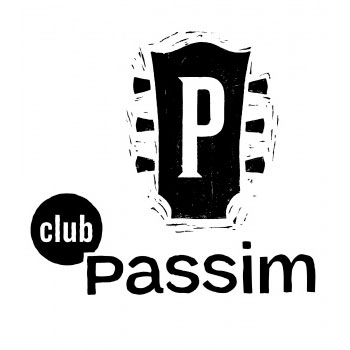 Effective August 6, 2021, Passim will require all staff, performers, and patrons to show proof of COVID-19 vaccine when they work, attend performances, classes, and workshops at Passim.  Patrons will be asked to show their vaccination card or a photo of their vaccination card when they enter the club.  Patrons will be asked to show proof each time they visit the club. If a patron is not able to show proof of vaccination they will not be allowed to attend the performance, and their ticket purchase will be refunded.
During COVID, Passim has invested in its live stream capability, and we encourage patrons who have not been vaccinated or others who don't feel comfortable yet visiting the club to watch the live streams or attend online classes instead. If you purchased a ticket but aren't feeling well, please stay home and watch the livestream instead.
Effective September 3, 2021, the City of Cambridge has issued an emergency order requiring that face masks or coverings be worn in indoor public places.  Patrons and staff must wear masks at Passim unless actively eating or drinking.  Artists may remove masks when performing and will maintain a 6-ft distance from the audience.  Visit https://www.cambridgema.gov/covid19/facecoverings for full information on the Cambridge mask mandate.
Passim is committed to providing a safe environment for all to work, listen, and enjoy live music.  It is our hope that we can ease these restrictions once further progress has been made reducing transmission of the virus.  Until then, we appreciate your patience and cooperation.
ORDINARY ELEPHANT

International Folk Music Awards 2017 Artist of the Year Ordinary Elephant captivates audiences with their emotionally powerful and vulnerable songs, letting the listener know that they are not alone in this world. The collaboration of husband and wife Pete and Crystal Damore, their connection, and their influences (such as Gillian Welch, Guy Clark, Anais Mitchell) all meet on stage. "Two become one, in song…hand-in-glove harmonies surprise the listener with focused intensity and musical mastery," says Mary Gauthier. The Associated Press is calling their latest album, Honest, "one of the best Americana albums of the year."
SCOTT COOK

Alberta's Scott Cook has been living out of a van or a backpack for a dozen years now, touring almost incessantly across Canada, the US, Europe, Asia, Australia and elsewhere, and distilling his experiences into straight-talking, keenly observant verse.  His fourth independent release, One More Time Around, was nominated for a Canadian Folk Music Award, and its opening track "Pass It Along" won the Folk and Acoustic category in the 2013 UK Songwriting Contest, with UK magazine Maverick Country naming him "one of Canada's most inspiring and imaginative storytellers".
His sixth studio album Further Down the Line won him his second CFMA nomination (English Songwriter of the Year), and comes packaged in a 132-page book containing a look back, in words and pictures, on a decade of full-time travel.  He's currently touring in support of his seventh collection, Tangle of Souls, which comes in a hardcover book of road stories and ruminations, both personal and political.  Cook is one of the hardest-working DIY troubadours on the road today, averaging around 150 shows including a dozen festivals every year since 2007.  All the hard miles notwithstanding, he still believes that songs can change your life, and your life can change the world.
Please Support Our Website Sponsors.
Thank you!