New exhibition opens: Resetting the Table: Food and Our Changing Tastes at Peabody Museum of Archaeology and Ethnology
November 16, 2019

-

November 28, 2019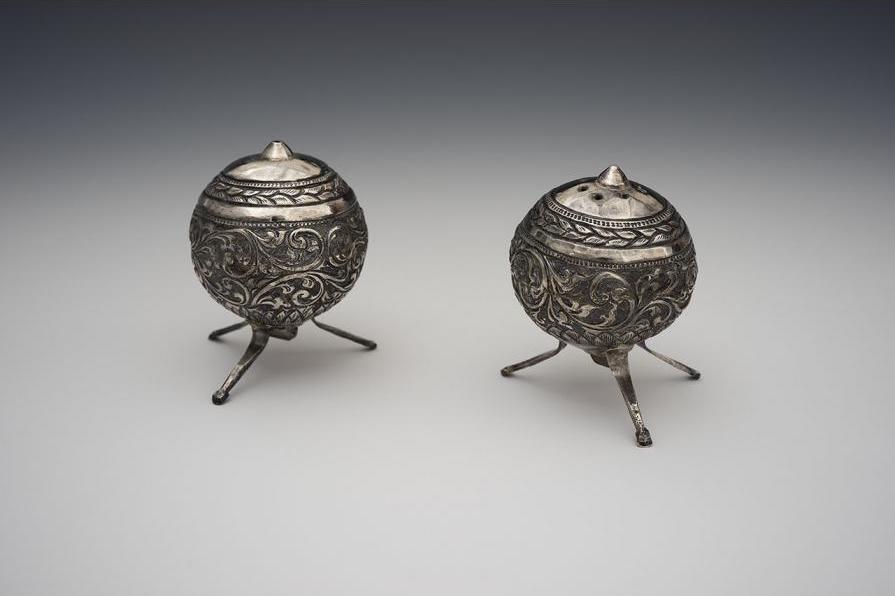 Food has long been a uniquely powerful measure of social inclusion: Who gets to eat oysters or drink champagne, and how might these privileges change over time?
One dinner served in 1910 will form the centerpiece–literally–of Resetting the Table: Food and Our Changing Tastes, the new exhibition at Harvard's Peabody Museum of Archaeology & Ethnology, one of the four Harvard Museums of Science & Culture. During this high-end restaurant meal, the probably all-male, and likely all-white, Harvard freshmen were served Cotuit Cocktail, beef, imported champagne, and an elaborate Eastern European cake called "Mocca Tree." Cigarettes were also on the menu. Radcliffe "ladies" were not invited, enabling the young gentlemen to smoke freely, according to the social norms of the day.
Resetting the Table will explore food choices and eating habits in the United States, including the sometimes hidden but always important ways in which our tables are shaped by cultural, historical, political, and technological influences. The exhibition will open Saturday, November 16, 2019, and will remain open through Sunday, November 28, 2021.
Visitors will encounter a great oak dining table set for each course of the formal meal prepared for the freshmen, who were soon to be caught up in the global conflict of World War I. The historical and cultural roots of each set of foods on the menu, and the privileged context of their presentation, will be explored with displays of original objects in the surrounding cases.
Archaeological and historical collections will reveal the long history of many iconic American foods, across multiple cultures and thousands of years. These objects will include prehistoric oyster shells, turkey bones, Budweiser cans excavated from Harvard Yard, and an intricately fashioned nineteenth-century eel pot from New England. Stunning Central American tools and ceramics will signal the New World origins of corn and chocolate. The foodstuffs introduced to North America from other parts of the world include sugar, coffee, rice, and grape wine. Consumption of these foods, however, was never universal.
As visitors make their way through the exhibition, they will encounter a life-sized diorama of an early twentieth-century kitchen designed to show what happens before any food is consumed—the tools, traditions, and skilled work of food preparation that have always put food on the table. The kitchen will introduce objects of food preparation from around the globe. Featuring many unusual items, some never on public display, Resetting the Table will offer a fresh—sometimes surprising—window into our attitudes toward food, examined through the lens of objects used in its production, preparation, and consumption through time and across cultures.
Guest curator and Harvard University James Duncan Phillips Professor of Early American History Joyce Chaplin has joined the Peabody Museum of Archaeology & Ethnology in an extensive survey of the museum's collections and those of nine other Harvard University collections: the Baker Library, Harvard Business School; Countway Library of Medicine, Harvard Medical School; General Artemas Ward House Museum; Harvard Art Museums; Harvard Law Library; Harvard University Archives; Harvard University Herbaria; Houghton Library; and the Schlesinger Library; Radcliffe Institute for Advanced Study. The resulting exhibition will feature a rich array of food-related objects and their stories, spanning thousands of years and going all around the world.
Please Support Our Website Sponsors.
Thank you!