NERISSA & KATRYNA NIELDS
October 1, 2021 @ 7:00 pm
| $23 – $25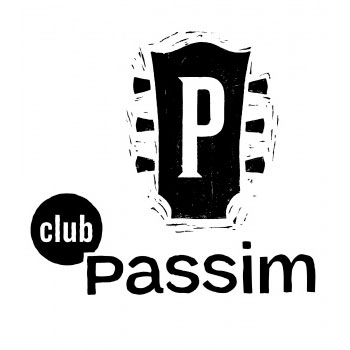 ffective August 6, 2021, Passim will require all staff, performers, and patrons to show proof of COVID-19 vaccine when they work, attend performances, classes, and workshops at Passim.  Patrons will be asked to show their vaccination card or a photo of their vaccination card when they enter the club.  Patrons will be asked to show proof each time they visit the club. If a patron is not able to show proof of vaccination they will not be allowed to attend the performance, and their ticket purchase will be refunded.
During COVID, Passim has invested in its live stream capability, and we encourage patrons who have not been vaccinated or others who don't feel comfortable yet visiting the club to watch the live streams or attend online classes instead. If you purchased a ticket but aren't feeling well, please stay home and watch the livestream instead.
Effective September 3, 2021, the City of Cambridge has issued an emergency order requiring that face masks or coverings be worn in indoor public places.  Patrons and staff must wear masks at Passim unless actively eating or drinking.  Artists may remove masks when performing and will maintain a 6-ft distance from the audience.  Visit https://www.cambridgema.gov/covid19/facecoverings for full information on the Cambridge mask mandate.
Passim is committed to providing a safe environment for all to work, listen, and enjoy live music.  It is our hope that we can ease these restrictions once further progress has been made reducing transmission of the virus.  Until then, we appreciate your patience and cooperation.
XVII, the Nields' seventeenth album, is both their most personal and their most community-minded.
Well into their third decade as a musical partners and—judging by this sublime album––at the very top of their game, the Nields turn to meditations on time, and turning points, their roots and community – both musical and personal – but they also express joy in the present, faith in the future, and a whole lot of hope and promise. The Nields' albums are often an eclectic mix of ideas and music styles, but clear themes emerge. Love and China (2002) was about the fragility of love and relationships. The Full Catastrophe (2012) explored the messy experience of raising a family. XVII has the Nields looking out from midlife, focusing on themes of time, love and community.The primary inspiration behind XVII was Nerissa and Katryna's hero, Pete Seeger, who died in January of 2014. His love of sharing music and his passion for justice had been a part of their lives since before they were born (their parents fell in love at a Pete Seeger concert). His death affected them profoundly. Pete is clearly on the album in songs like "Joe Hill" and "Wasn't That a Time," but the entire album is infused with his spirit. It's there in the Nields' delight in sharing music and in using it to build a community. And it's there in the title XVII: when compared to a career and life like that of Pete Seeger, they're not even out of their teens.
Please Support Our Website Sponsors.
Thank you!