National Oyster Day Celebrated in Harvard Square
August 5, 2019
National Oyster Day
August 5th, 2019 
Calling all seafood lovers!  August 5th is National Oyster Day and Harvard Square restaurants are offering specials on the briny delicacy.  Never savored the unique shellfish before?  There is no better day to start than Monday!  Slurp Up!
Not only are only are oysters a food lover's dream, but they are healthy too!  Oysters are low in cholesterol, and are packed with vitamin C, zinc, protein and iron – and some believe they are an aphrodisiac.  With all that goodness in one oyster, don't hold back from ordering dessert!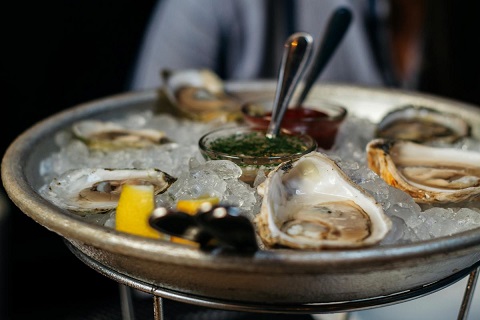 Grafton Street
$1 oysters during happy hour from 4pm-6pm, as well as after 11pm.
Grafton Street, 1230 Massachusetts Avenue, (617) 497-0400,  harvardsquare.com/grafton-street-pub-grill
Hourly Oyster House
Celebrating National Oyster Day with $1 oysters all day. From open to close (or sunup to slurp down!), for one day only, enjoy local New England oysters with offerings from Island Creek, Spearpoint, and more!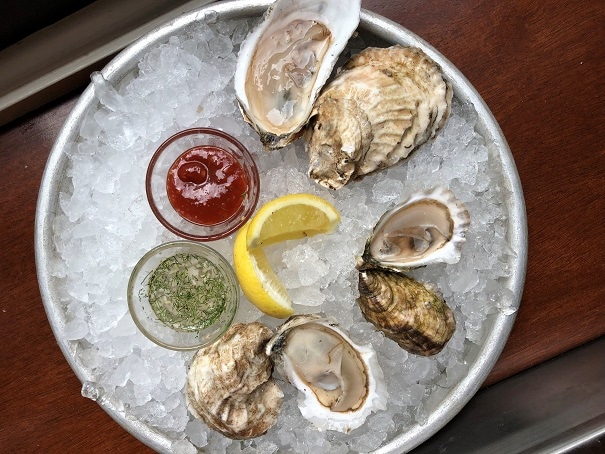 Hourly Oyster House, 15 Dunster Street, (617) 765-2342, harvardsquare.com/restaurants/hourly-oyster-house
Noir
Located in The Charles Hotel, will be offering $1.50 oysters from 5pm until they run out!
Noir, One Bennett Street, (617) 661-8010, harvardsquare.com/noir
Parsnip
$1 oysters 4pm – 10pm on National Oyster Day.
Parsnip, 91 Winthrop Street, (617) 714-3206, harvardsquare.com/parsnip
Russell House Tavern 
Giving you your late-night aphrodisiac fix with $1 shells after 11pm.
Russell House Tavern, 14 JFK Street, (617) 500-3055, harvardsquare.com/russell-house-tavern
the red house
Oyster happy hour (2 for $1) all day long for National Oyster Day.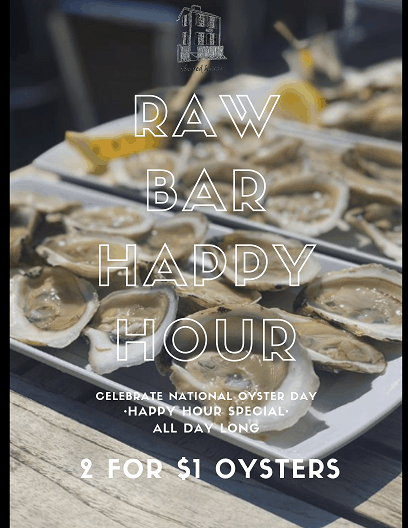 the red house, 98 Winthrop Street, (617) 576-0605, harvardsquare.com/red-house
Toscano
Celebrating National Oyster Day – 4:00pm
Oysters on the half shell
Little Harbour Oysters (Wareham Ma.)
6 PER ORDER / $16.00
Served with Prosecco Mignonette, Traditional Cocktail Sauce, Fresh Horseradish
Frutto di Mare
6 Oysters and two Extra Large Poached, Gulf Shrimp – $24.00
Toscano, 52 Brattle Street, (617) 354-5250, harvardsquare.com/toscano
Waypoint 
$1 oysters for National Oyster Day all day and night – from lunch service through dinner service.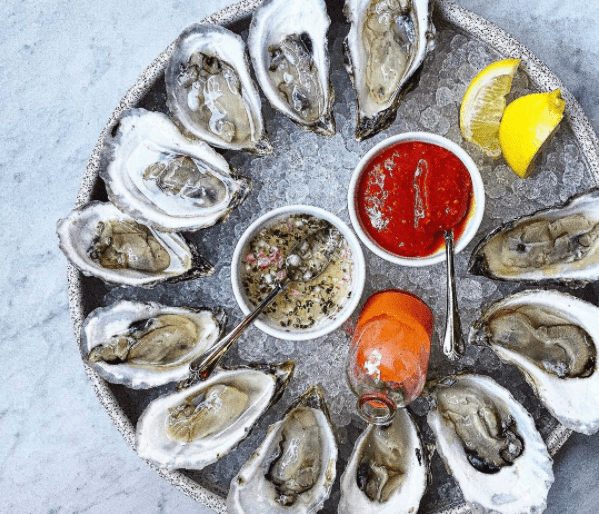 Waypoint, 1030 Massachusetts Avenue, (617) 864-2300, harvardsquare.com/restaurants/waypoint
Please Support Our Website Sponsors.
Thank you!