More than 100 works by the reclusive graffiti artist will be on display starting Feb. 17.
February 17, 2022

-

April 3, 2022

| Free – $50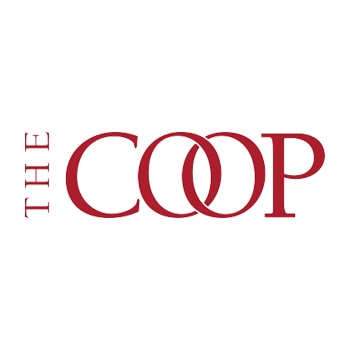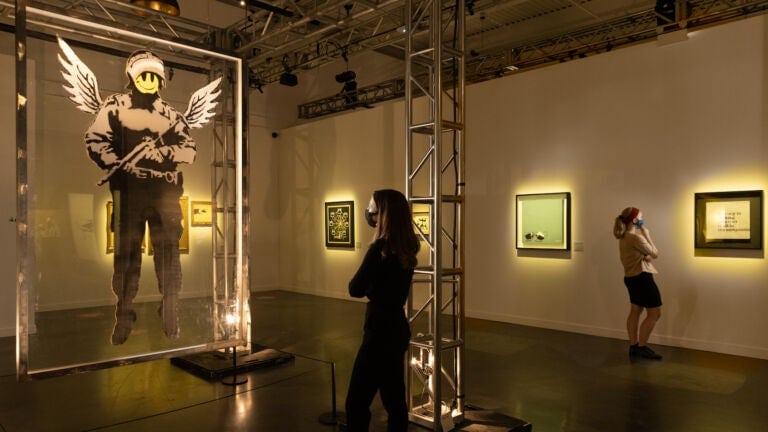 By Kevin Slane January 19, 2022 | 2:08 PM
A traveling exhibit featuring more than 100 original artworks by reclusive street artist Banksy is coming to Harvard Square in February. "The Art of Banksy," which bills itself as "the largest touring exhibition of authentic Banksy artworks in the world," will be hosted in a building owned by the Harvard Coop at 12 Palmer St., Cambridge, from Feb. 17 to April 3. Among the pieces set to be on display are recognizable works like "Flower Thrower," "Rude Copper," and original variations of "Girl with Balloon," the artwork which caused a stir when it was shredded at an art auction in 2018. Most of the works featured in the exhibit were created between 1997 and 2008, and range from prints and canvasses to sculptures. Starvox Exhibits, the company behind the "The Art of Banksy," has three concurrent exhibitions currently traveling the world, each featuring around 100 works by the reclusive artist. The company sourced more than $35 million worth of art by Banksy for their exhibits. "This is a one-of-a-kind exhibition. You will never again have the opportunity to see this many of Banksy's works in one place," Starvox CEO Corey Ross said in a press release announcing the exhibit's arrival in Boston. "Once the exhibition is over, the artwork will be returned to art collectors around the world, and the chances that they will be displayed together again in the future are extremely slim." The exhibit has already visited world cities like London, Melbourne, and Amsterdam, as well as U.S. cities like Chicago and San Francisco. Following its stay in Boston, "The Art of Banksy" will head to Denver. While the works on display are authentic, the exhibit is not sanctioned by the anonymous artist (or artists) behind the Banksy moniker. "Banksy has NOTHING to do with any of the current or recent exhibitions and they are nothing like a genuine Banksy show," reads a message on Pest Control, a Banksy-affiliated website. They might be crap so please don't come to us for a refund." Tickets are now on sale on the event website, and range in price from $40-75 for general admission or $30 for guests 16 and younger. "The Art of Banksy" will be open Tuesday through Thursday from 1 p.m. to 9 p.m., and Friday through Sunday from 10 a.m. to 9 p.m.  
Please Support Our Website Sponsors.
Thank you!