Melissa Ferrick, Joh Chase, and Brittany Ann Tranbaugh
July 15 @ 8:00 pm
| $30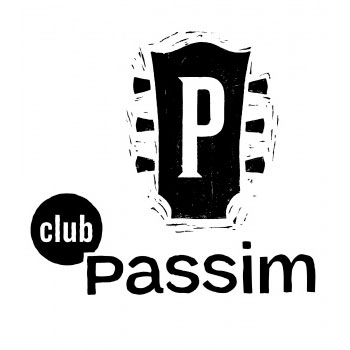 Melissa Ferrick is a Professor of the Practice at Northeastern University in the Music Industry Department at the College of Arts Media and Design. They've released seventeen albums over the last twenty-five years and has won numerous awards for songwriting, production, and performance. From 2013 – 2019, Melissa was an Associate Professor of Songwriting at Berklee College of Music. They hold an Ed.M from Harvard University.
Seattle born, Joh Chase, is a singer-songwriter and multi-instrumentalist. Having toured several times nationally and regionally since 2006, Joh Chase is a seasoned veteran to the indie and grass roots music scene on the West Coast. Opening for Noah Gundersen, Aaron Sprinkle, Barcelona, David Bazan, and Robert DeLong to name a few, Joh's earlier folk/rock song writing came from their Northwest roots. Their career beginnings have led them to play in notable venues across the country as well as collaborating with artists like Huit Kilos (Ricardo Lemvo), Joey Ryan (Milk Carton Kids), Robert DeLong (Glassnote Records), Scott Gates, Damon Turner (Trap Heals) and Z the Band (Nas).
In February 2023, 31-year-old Brittany Ann Tranbaugh (pronounced TRAN-baw) finally quit her office job to pursue a full-time music career. Though she began writing songs and playing gigs as a teenager, multiple bouts of creative and mental health struggles—culminating in a several years-long hiatus from music altogether in her mid-to-late 20s—prevented her from ever taking the full leap. Everything changed in 2021 when her longtime friend Jackson Emmer called her up and implored her to come out to Colorado and record her backlog of original songs with him. Tranbaugh hit the road and spent a week with Emmer in his home studio, resulting in Quarter Life Crisis Haircut, her comeback EP released in April 2022. Bouncing between witty sarcasm and heartbreaking vulnerability, the songs tackled a wide range of topics including her sixth grade queer awakening, an awkward run-in with an old acquaintance, and the impossibility of true folk music authenticity in our modern age. Listening back to the finished product, she began to feel the flickers of confidence again.
Please Support Our Website Sponsors.
Thank you!