Meet the Wine Makers: Bob & Louisa of Lindquist Family & Verdad Wines – Wine Tasting & Class
May 9 @ 7:00 pm
| $85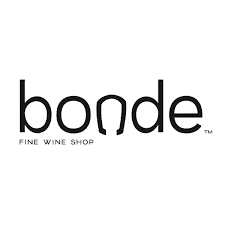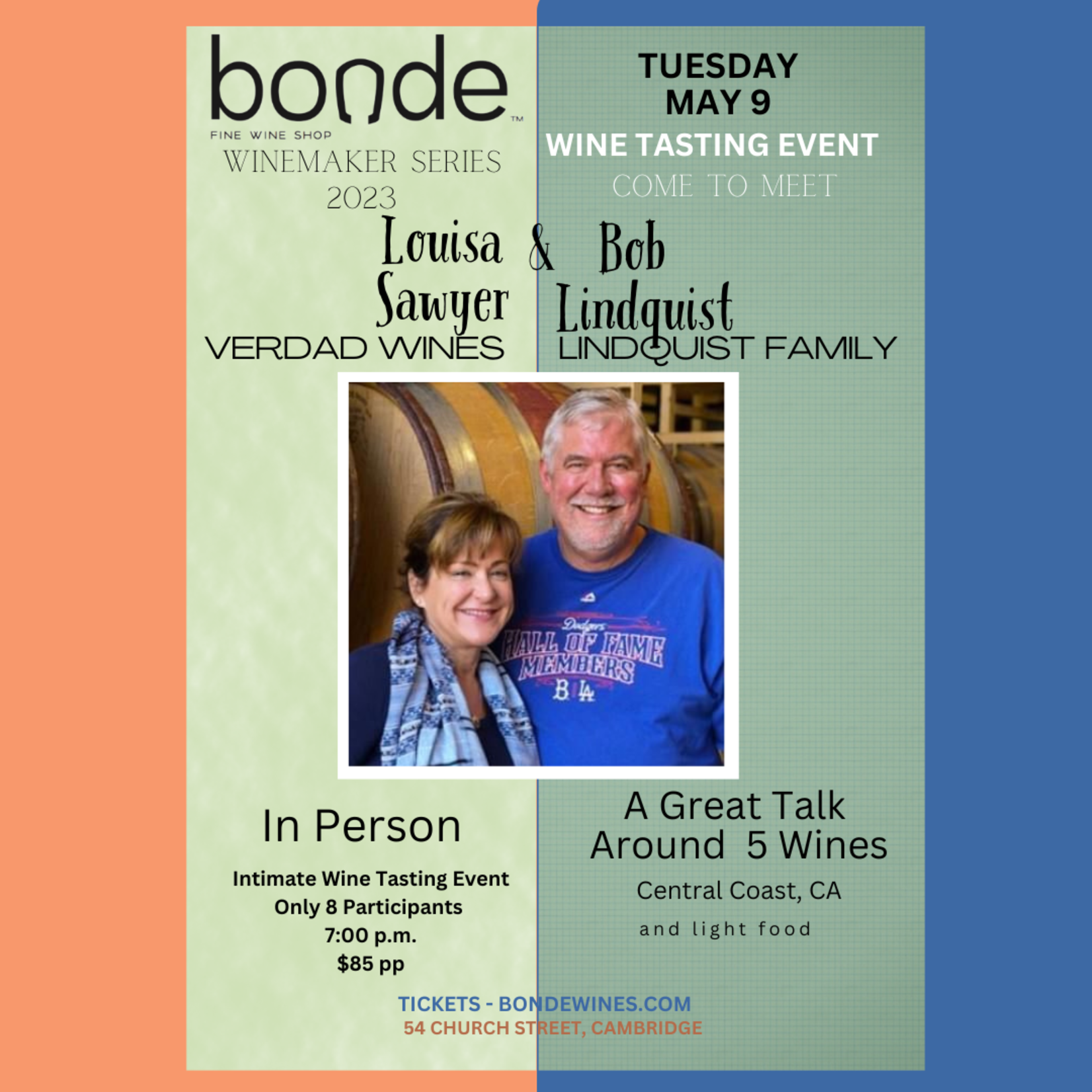 What's included: flight of 4 wines and light food.
Please note,
Please inform us in advance of any food allergies or dietary restrictions. We will do our best but cannot guarantee accommodation for all restrictions.
Due to our small capacity, any cancellations made less than 48 hours in advance are non-refundable. Please email us if you have any questions.
8 guest maximum
Event time 7:00 – 8:30 p.m.
Cheers!
Bonde 
–
About the winemakers:
Bob Lindquist

"One of the World's 50 Most Influential Winemakers" according to Wine & Spirits and former Central Coast Winegrower Winemaker of the year, Bob started in the California wine business with the harvest of 1975, at the bottom. His first job in wine was working as a "cellar rat" for Fortino Family Winery near Gilroy, California… picking, crushing, and pressing grapes… punching down, pumping over and shoveling out fermenters… and lots of cleaning. From there he worked in the tasting room at San Martin Winery and became the manager of their new tasting room in Ventura County. 
He fell in love with Santa Barbara County. A sales position with a wine distribution company led him to manage a wine shop in Los Olivos in Santa Ynez Valley. The wine shop was owned by the son of the principal of Zaca Mesa Winery. The winery was one of the newest and most innovative in Santa Barbara. Bob became friends with their winemaking team (which included Ken Brown, Jim Clendenen, and Adam Tolmach). Bob started Qupé at Zaca Mesa in 1982. In 1989 Bob and Jim Clendenen partnered to open the Clendenen Lindquist Vintners' Winery (CLV). CLV continues as a creative collective of family, friends, and staff making wines for their own labels. 
In 1997, Bob married Louisa Sawyer, whose interest in Iberian varietals, Albariño and Tempranillo led her to start her own winery brand, Verdad. In November of 2018, Qupé was sold to a large wine company. He took the opportunity to start Lindquist Family Wines, which he and Louisa launched in early 2019."
Louisa Sawyer Lindquist:
"Dubbed the "First Lady of Albarino" in Tasting Panel Magazine, Louisa is a critical apex of the Vara circle. She first fell in love with wine while working in Yosemite National Park and sipping wine under the stars. While attending Long Island University's Southampton Campus she convinced the university and Hargrave Winery (Long Island) to allow her to work as an intern for college credit. Her first real job was pruning grapevines during a brutally cold February and March followed by cellar work from grape to bottle. She developed a deep respect for the hard work it takes to make a bottle of wine. She subsequently worked in fine wine stores and restaurants where she delved into learning about the wines of the world. Work in distribution as a sales rep and import wine manager followed. Along the way, she fell in love with the wines of Spain.
California called to Louisa, she moved to San Francisco and worked in distribution. She found California beautiful, exotic, and the wines intoxicating. The geography reminded her of the Mediterranean and Spain. The Spanish names evoked a culture she wanted to learn more about. Louisa was inspired to start Verdad Wine Cellars in 2000, mentored by her winemaker husband, Bob Lindquist. Her goal: to make pure, balanced wines from Spanish varietals grown in Central Coast California. Louisa loves biodynamic farming and does her best to grow and source grapes that are farmed using these principles as well as grapes from organic, sustainably farmed vineyards. 2009-2014 Louisa served as Vice President on the board of directors of TAPAS, the Tempranillo and Iberian Wine Producing trade organization."
Please Support Our Website Sponsors.
Thank you!