MATT & SHANNON HEATON at Passim
September 16, 2021 @ 8:00 pm
| $23 – $25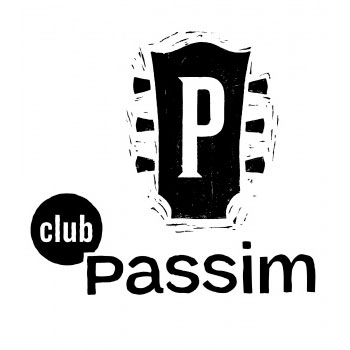 Effective August 6, 2021, Passim will require all staff, performers, and patrons to show proof of COVID-19 vaccine when they work, attend performances, classes, and workshops at Passim.  Patrons will be asked to show their vaccination card or a photo of their vaccination card when they enter the club.  Patrons will be asked to show proof each time they visit the club. If a patron is not able to show proof of vaccination they will not be allowed to attend the performance, and their ticket purchase will be refunded.
During COVID, Passim has invested in its live stream capability, and we encourage patrons who have not been vaccinated or others who don't feel comfortable yet visiting the club to watch the live streams or attend online classes instead. If you purchased a ticket but aren't feeling well, please stay home and watch the livestream instead.
Passim recommends that all non-performers wear masks indoors unless they are actively eating or drinking.
Passim is committed to providing a safe environment for all to work, listen, and enjoy live music.  It is our hope that we can ease these restrictions once further progress has been made reducing transmission of the virus.  Until then, we appreciate your patience and cooperation.

With engaging stage presence and masterfully-crafted music, Boston-based Matt & Shannon Heaton offer well-travelled Irish music from the heart. Steeped in sessions in County Clare and brewed in the acoustic music scenes of  Chicago & Boston, their flute/guitar/bouzouki instrumentals and sweet husband-and-wife harmony singing draw deeply from the Irish tradition.
Since their move to Boston in 2001, the Heatons have become an integral part of Boston's vibrant trad music scene. Shannon co-founded the Boston Celtic Music Fest in 2003.
Shannon was named 2016 Massachusetts Cultural Council Traditional Artist Fellow. The Irish American News dubbed her Female Musician of the Year (2009) and Live Ireland nominated her Female Musician of the Year 2010 and  2011. She's been compared to Alison Krauss and Altan's Mairéad Ní Mhaonaigh for her combination of vocal grace and instrumental prowess on Irish flute, whistles and accordion. She is also an acclaimed arranger and composer, and has published two instructional Irish music books.
In addition to his acclaimed work as an Irish accompanist on guitar and bouzouki, Matt has also received multiple Massachussetts Cultural Council Grants for his work with kids (he's got two CDs of original rockabilly-tinged music for children and discerning parents). He fronts surf-rock band Electric Heaters and also holds a master's degree in classical guitar. For his creative chording and driving grooves, Matt has been called "a combination of Bill Frisell and Arty McGlynn."
Matt and Shannon are poised, passionate American performers with Irish roots and universal appeal. They are comfortable onstage and have a warm connection with their audiences. They move listeners with their love of traditional music (and each other), and their sense of adventure and fun in exploring new directions and possibilities.
Please Support Our Website Sponsors.
Thank you!