MARK ERELLI
October 16, 2021 @ 8:00 pm
| $23 – $25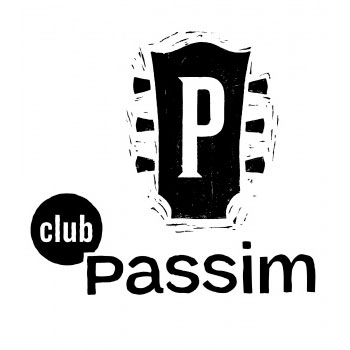 Effective August 6, 2021, Passim will require all staff, performers, and patrons to show proof of COVID-19 vaccine when they work, attend performances, classes, and workshops at Passim.  Patrons will be asked to show their vaccination card or a photo of their vaccination card when they enter the club.  Patrons will be asked to show proof each time they visit the club. If a patron is not able to show proof of vaccination they will not be allowed to attend the performance, and their ticket purchase will be refunded.
During COVID, Passim has invested in its live stream capability, and we encourage patrons who have not been vaccinated or others who don't feel comfortable yet visiting the club to watch the live streams or attend online classes instead. If you purchased a ticket but aren't feeling well, please stay home and watch the livestream instead.
Effective September 3, 2021, the City of Cambridge has issued an emergency order requiring that face masks or coverings be worn in indoor public places.  Patrons and staff must wear masks at Passim unless actively eating or drinking.  Artists may remove masks when performing and will maintain a 6-ft distance from the audience.  Visit https://www.cambridgema.gov/covid19/facecoverings for full information on the Cambridge mask mandate.
Passim is committed to providing a safe environment for all to work, listen, and enjoy live music.  It is our hope that we can ease these restrictions once further progress has been made reducing transmission of the virus.  Until then, we appreciate your patience and cooperation.
"All the things that brought me comfort, they just seem tired and  worn, what always used to work ain't working anymore," sings award-winning, Massachusetts-based singer/songwriter Mark Erelli, a few songs in to his newest release Blindsided.
Mining the same gritty yet soulful territory as John Hiatt's Bring The Family or Bonnie Raitt's Nick Of Time, Erelli contemplates the delicate tension between love and commitment, faith and family, disillusionment and hope. But this isn't a confession from the therapist's couch, it's rock 'n roll, and Erelli is clearly taking his cues from heroes like Petty and Prine.
Erelli has forged a colorful career by making the art of "being everywhere all the time" seem effortless. It's hard to think of another artist who seems equally at home serving as a sideman for GRAMMY-winning artists like Paula Cole, Marc Cohn, and Josh Ritter, or producing albums for Lori McKenna, as he does writing and producing his own material, like last year's "By Degrees," on which he was joined by a host of voices including Rosanne Cash and Sheryl Crow. That song was nominated for "Song Of The Year" at the 2019 Americana Music Awards, and served to reintroduce Erelli to a wider audience. And just in time, because Blindsided combines the exuberance of Erelli's signature sound with the wisdom that comes with over 20 years of songwriting, capturing an artist at a point in his career where he is clearly digging deep and swinging for the fences.
Please Support Our Website Sponsors.
Thank you!