Live at The Sinclair: The Drums
July 31 @ 8:00 pm
| $26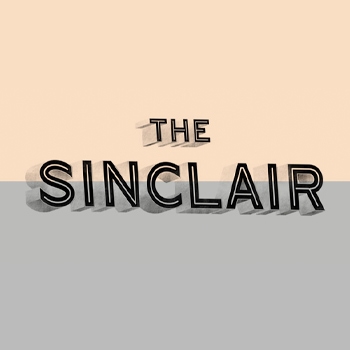 On Brutalism, the fifth LP from The Drums, a lot is different. It is quite possibly the best collection of songs in the band's ten-year career. The album is defined by growth, transformation and questions, but It doesn't provide all the answers. Brutalism is a form of simplistic architecture defined by blocks of raw concrete. Brutalism is rooted in an emotional rawness but its layers are soft, intricate and warm, full of frivolous and exquisitely crafted pop songs that blast sunlight and high energy in the face of anxiety, solitude and crippling self-doubt.
Brutalism is defined by vulnerability. It is truly pop at its core with thoroughly modern production. "I love pop, but I feel that there's a sensitivity that's missing," he says of the landscape. Jonny Pierce wants to sacrifice ego in favor of tenderness. "I wanted to make a pop record where I'm not declaring how great I am," he laughs. "I'm questioning if I could ever be great? I'm a grown man saying: ' I feel more crazy than ever. I feel lost. I'm terrified of the future.'" With 'Blip Of Joy' he ends on a note of hope. "I hope that one day I won't deal with depression, that I can love in a way that doesn't feel scary," he says. That's why you can dance to Brutalism and you can laugh to it too. Even though it's heavy.
The past year has been transformative. "I don't think I'll ever really find myself," he adds. "I don't think people do. I don't think there's a day that you wake up and you go, Now I know who I am. The best way for me to be an artist is by taking a minute, being still and listening to what it is that I want and need." It was a real year of growth for him, but growth towards what? "I don't really know, and that's OK."
Please Support Our Website Sponsors.
Thank you!