LEIGH NASH – KAITI JONES OPENS
November 2, 2021 @ 8:00 pm
| $23 – $25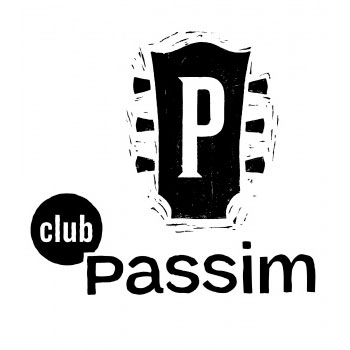 Growing up in the Texas Hill Country of New Braunfels, Leigh Nash officially started her music career singing country music and learning old country songs on the guitar when she was just 12 years old.
With a desire to be on the stage, she started calling clubs on her own to book herself to perform. Before long, the young teen was singing Loretta Lynn and Tanya Tucker songs, such as "You Ain't Woman Enough to Take My Man" and "Texas When I Die," on open mic Sunday nights while being backed by a middle-aged band of town locals. It was in the early 90's when she met guitarist and songwriter Matt Slocum and together they formed the band Sixpence None The Richer, a famed pop group that went on to win numerous awards and accolades, including two GRAMMY® Award nominations.
In their career, Sixpence None The Richer recorded four full-length albums. Their debut, which released when Nash was just 16, was 1994's critically acclaimed LP The Fatherless & The Widow. In the years that followed, the band released numerous timeless songs and huge radio hits, from the GRAMMY-nominated "Kiss Me" to "There She Goes," among many others.
Leigh Nash also recorded the song "Need to Be Next to You," written by famed songwriter Diane Warren, for the 2000 movie Bounce, which became Nash's first solo single. She also made guest appearances on albums from bands such as Los Straightjackets and Delerium. Nash eventually pursued a solo career and debuted her first album, Blue On Blue, in 2006 (One Son/ Nettwerk). She also became a member of Fauxliage and Movement Nashville.
Today, Nash is based in Nashville working as a touring solo artist and songwriter, and she continues to tour with Sixpence None The Richer. "Get Happy" is Nash's latest release (2.14.20) and features the 20th Anniversary Edition of "Kiss Me" and a tapestry are new songs "God Gave Me Horses" (Leigh Nash/Connie Harrington), "My Love My Drug" (Leigh Nash/ Aaron Espe), "Something Worth Leaving Behind" (Leigh Nash/ Jaida Dryer/ Park Chisolm), and "Don't Let Me Die In Dallas" (Leigh Nash/Tom Douglas).
KAITI JONES

On the inside cover of singer-songwriter Kaiti Jones' new record, VOWS, it reads:
Vow. a solemn promise or assertion; specifically: one by which a person is bound to an act, service, or condition.
On November 26th, 2017, Jones filled an intimate subterranean music venue with over one hundred people she knows and cares for, the very people who live at the roots of her songs. This was Jones' first time headlining Club Passim, a legendary folk spot located down the street from her home in Cambridge, Massachusetts. Her first full-length record, VOWS, dropped only a few days earlier and copies of it rested on the table in the front hall.
Jones' vows are genuine. They live in her music, her deeply personal lyricism, and the commitment she has made to her community. The album itself took on another level of professionalism, showcasing the immense growth Jones has made as a songwriter, composer, producer and musician over the past eight years. For this project she was sought out by Golden Bear Records, an indie label in Des Moines, Iowa. Over two weeks in the studio in June, Jones and the folks at GBR made VOWS come to life. Now, go to the stereo in search of yourselves. In Jones' words, may you feel "better, richer, fuller than before."
Please Support Our Website Sponsors.
Thank you!