Lauren Balthrop & Sean Trischka at Passim
January 14, 2020 @ 8:00 pm
| $14 – $16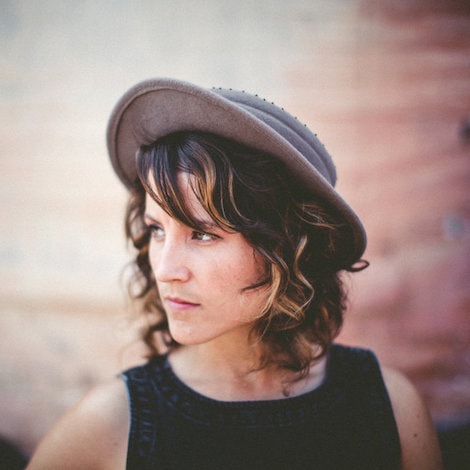 LAUREN BALTHROP
Lauren Balthrop – Alabama grown, New York tested, and Nashville bound – quiets even the loudest room.
Her debut album, This Time Around, produced by Josh Kaufman (Bob Weir, The National, Hiss Golden Messenger), is rich in dark sonic beauty and above all, devilishly playful. Each track on the album oscillates between the moodiness of experimental dark folk instrumentation, and the levity of Balthrop's crystal-fueled voice. With Lauren at the helm, This Time Around features an all-star cast: Peter Lalish (Lucius, Uni Ika Ai) on guitar, Jason Lawrence on drums (Jesse Marchant, The Building), Josh Kaufman on bass, Karen Waltuch (Wilco) on strings, to name a few. From the magical realism and twisted fairy tale-nature of "Maple Tree" to the fuzzed-out guitar of "Don't Ever Forget," This Time Around is the poster child for crafted, subversive pop music. Above all, Balthrop insists that we dance, especially when it's dark.
Outside of her own music, Lauren has toured as a singer and multi-instrumentalist in the bands of Bob Weir, Kevin Morby, Ximena Sariñana, Sara Bareilles, Lucius, Elizabeth & the Catapult, Benjamin Booker and more.
SEAN TRISCHKA
Sean Trischka brings a reverence for the old with his visions of the new. With his finger on so many pulses of so much music, and a brain entrenched in history and tradition, all of Sean's influences shine through in his songs and playing while still funneling a poignant, coherent and razor sharp vision of his sound. Hard-funk drumming sensibilities mash with the sensitive poet mash with the folksy songwriter to create a bed of introspective, soulful and groovy music. Playing drums and vocals when with a band, guitar and vocals when solo, his music stabs like a knife and softens like a cloud. Sean Trischka is rock-hard.
Please Support Our Website Sponsors.
Thank you!