KIM RICHEY at Passim
September 21, 2021 @ 8:00 pm
| $30 – $32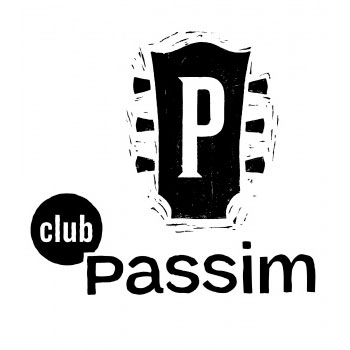 Effective August 6, 2021, Passim will require all staff, performers, and patrons to show proof of COVID-19 vaccine when they work, attend performances, classes, and workshops at Passim.  Patrons will be asked to show their vaccination card or a photo of their vaccination card when they enter the club.  Patrons will be asked to show proof each time they visit the club. If a patron is not able to show proof of vaccination they will not be allowed to attend the performance, and their ticket purchase will be refunded.
During COVID, Passim has invested in its live stream capability, and we encourage patrons who have not been vaccinated or others who don't feel comfortable yet visiting the club to watch the live streams or attend online classes instead. If you purchased a ticket but aren't feeling well, please stay home and watch the livestream instead.
Passim recommends that all non-performers wear masks indoors unless they are actively eating or drinking.
Passim is committed to providing a safe environment for all to work, listen, and enjoy live music.  It is our hope that we can ease these restrictions once further progress has been made reducing transmission of the virus.  Until then, we appreciate your patience and cooperation.
In celebration of the 20th anniversary of Glimmer, Grammy-nominated Nashville-based singer/songwriter Kim Richey will release A Long Way Back: The Songs of Glimmer on March 27, 2020.
Recorded in Nashville, A Long Way Back: The Songs of Glimmer feature stripped-down reinterpretations of the album. Produced by guitarist and two-time Grammy-nominated producer Doug Lancio, who played most of the instruments. Other musicians include Nielsen Hubbard, Dan Mitchell and Aaron Smith.
"All of the original 14 songs from this new album were recorded in producer Doug Lancio's basement studio and given a more intimate treatment," says Richey. "It was great to revisit these old friends and be able to make them available again to fans."
This fall, Richey will be on tour supporting Trisha Yearwood for a string of dates and will be Brandi Carlile's special guest on opening night of her six-night run at the Ryman Auditorium – a full list of dates is below.
Since the release of her 1995 self-titled debut album, Richey has "won raves for her sweetly alluring, folk-friendly brand of country" (World Café), while Bitter Sweet (1997) and Glimmer (1999) cemented her status as a gifted singer/songwriter. Subsequent releases –Rise (2002), Chinese Boxes (2007), and Wreck Your Wheels (2010), and Thorn In My Heart (2013) – followed and garnered acclaim that "she writes some of the most beguiling melodies and freshest chord changes of her generation." (Los Angeles Times).
As a songwriter, Richey has written two No. 1 hits for Radney Foster ("Nobody Wins") and Trisha Yearwood ("Believe Me Baby"), the latter of which was Grammy-nominated, as well as tunes for Mary Chapin Carpenter, Gretchen Peters, Patty Loveless, Jamie Lawson and Jim Lauderdale. Her vocals also appear on Jason Isbell's praised Southeastern album as well as albums by Ryan Adams and Shawn Colvin.
Please Support Our Website Sponsors.
Thank you!