KAT WALLACE & STEVEN MANWARING – PASSIM SUMMER SERIES
October 17 @ 12:00 pm
| FREE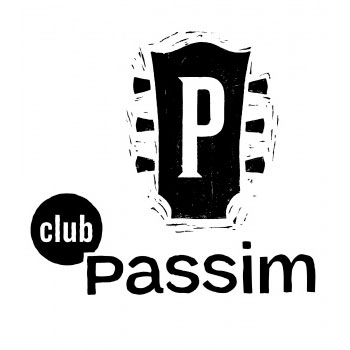 Bring a picnic and some friends and join us for a good time! The Passim Summer Series Concerts & Festivals are family-friendly and welcome the entire community.
More information about Passim Summer Concerts and Festivals can be found HERE.
KAT WALLACE
Kat Wallace is an accomplished Boston based fiddle player, singer and violin instructor. After receiving a degree in Violin Performance from the Ithaca College School of Music in 2016, Kat crossed over from classical to alternative string styles with ease, connecting her with masters of the fiddle. She's directed a fiddle group in her home state of Connecticut as part of the famed Fire in the Kitchen Concert Series and Workshops, leading to opportunities to trade tunes with Darol Anger, Hanneke Cassel, Jeremy Kittel, and others of their legacy.
Her affinity for original music has her working and recording with a myriad of successful bands ranging in genre from Country and Bluegrass to Folk and Pop. Her latest full length album, the critically acclaimed "Stuff of Stars" was released in August of 2019 and showcases her songwriting skills alongside her deep understanding of music making with multi-instrumentalist, David Sasso.
"Wallace keeps the listener guessing in the very best of ways: she can do a spot-on whine and then jump an octave (or two), then sing with a catch in her throat just so. Her fiddle sticks every landing." – Arts Council for Kat Wallace & David Sasso.
Wallace is also a highly sought after pedagogue with a devoted crew of 20 violin, viola and fiddle students ranging in age from 8 – 50. Her years of experience teaching in a public school music program dovetailed with one on one instruction have allowed her to craft her own teaching style that is technically all encompassing but wildly creative. With deep compassion and infectious joy, she inspires each student to work hard and succeed in their craft.
STEVEN MANWARING
Steven Manwaring is a multi-instrumentalist, teacher, and photographer in the Boston area. He has played guitar and mandolin for nearly fifteen years, specializing in jazz, bluegrass and folk music, and performing in venues across the northeast. Steven performs regularly on mandolin and guitar as a member of the Boston-based folk quintet, Pumpkin Bread.
Steven fell in love with the mandolin at an early age, after watching Chris Thile's Homespun instructional DVD, Essential Techniques for Mandolin. It was not until much later, however, after pursuing jazz guitar for 10 years, that he rekindled his passion for folk music and finally picked up the mandolin for real. While pursuing a B.A. in Political Science and a minor in music at Tufts University, Steven became immersed in the Boston folk and fiddle music scenes, where he cultivated and developed his skills on both mandolin and guitar.
Please Support Our Website Sponsors.
Thank you!