KAITI JONES
October 12, 2021 @ 8:00 pm
| $17 – $20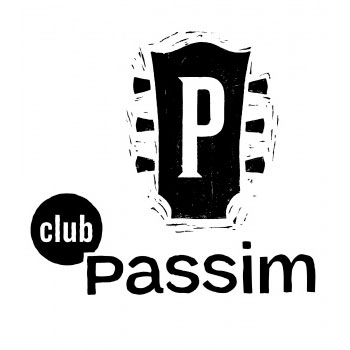 Effective August 6, 2021, Passim will require all staff, performers, and patrons to show proof of COVID-19 vaccine when they work, attend performances, classes, and workshops at Passim. Patrons will be asked to show their vaccination card or a photo of their vaccination card when they enter the club. Patrons will be asked to show proof each time they visit the club. If a patron is not able to show proof of vaccination they will not be allowed to attend the performance, and their ticket purchase will be refunded.
During COVID, Passim has invested in its live stream capability, and we encourage patrons who have not been vaccinated or others who don't feel comfortable yet visiting the club to watch the live streams or attend online classes instead. If you purchased a ticket but aren't feeling well, please stay home and watch the livestream instead.
Effective September 3, 2021, the City of Cambridge has issued an emergency order requiring that face masks or coverings be worn in indoor public places. Patrons and staff must wear masks at Passim unless actively eating or drinking. Artists may remove masks when performing and will maintain a 6-ft distance from the audience. Visit www.cambridgema.gov/covid19/facecoverings for full information on the Cambridge mask mandate.
Passim is committed to providing a safe environment for all to work, listen, and enjoy live music. It is our hope that we can ease these restrictions once further progress has been made reducing transmission of the virus. Until then, we appreciate your patience and cooperation.

On the inside cover of singer-songwriter Kaiti Jones' new record, VOWS, it reads:
Vow. a solemn promise or assertion; specifically: one by which a person is bound to an act, service, or condition.
On November 26th, 2017, Jones filled an intimate subterranean music venue with over one hundred people she knows and cares for, the very people who live at the roots of her songs. This was Jones' first time headlining Club Passim, a legendary folk spot located down the street from her home in Cambridge, Massachusetts. Her first full-length record, VOWS, dropped only a few days earlier and copies of it rested on the table in the front hall.
Jones' vows are genuine. They live in her music, her deeply personal lyricism, and the commitment she has made to her community. The album itself took on another level of professionalism, showcasing the immense growth Jones has made as a songwriter, composer, producer and musician over the past eight years. For this project she was sought out by Golden Bear Records, an indie label in Des Moines, Iowa. Over two weeks in the studio in June, Jones and the folks at GBR made VOWS come to life. Now, go to the stereo in search of yourselves. In Jones' words, may you feel "better, richer, fuller than before."
Please Support Our Website Sponsors.
Thank you!