JMBT Intensive Summer Program
July 6, 2021

-

August 7, 2021

| Free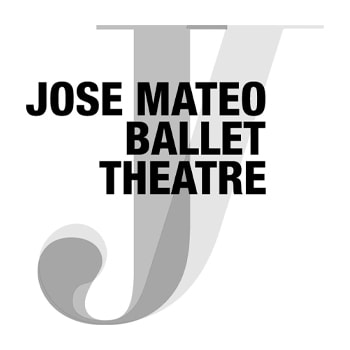 Preparing the next generation for a new era of dance
A rigorous ballet training and performance experience like no other!
For Students Ages 10-19
Located in beautiful Harvard Square, Cambridge, José Mateo Ballet Theatre has been repeatedly recognized as one of the area's leading dance institutions. The organization was recently honored with a "Best of Boston 2020" award by Boston Magazine.
Since 1985, José Mateo Ballet Theatre's Summer Intensive Program has helped thousands of hard-working young dancers quickly make critical breakthroughs in their dancing and public performance abilities. Every student discovers previously unseen potential and achieves unexpected levels of technical skill and artistic expression.
The performance-focused program offers a comprehensive curriculum of
● Daily ballet technique & pointe training
● Daily rehearsals in preparation for performances in two Greater Boston outdoor venues
● Special classes in other dance forms, partnering and turning
● New workshops in video-production, conditioning, health & wellness and college/career alternatives
● For students 14-19, two private sessions for personalized assessment and recommended individualized training strategies (available to younger students by request only)
All in a welcoming environment staffed with highly qualified, dedicated instructors — mentors who understand the critical values of inclusion, diversity, equity and personalized instruction.
Class sizes are limited! Video Auditions are being accepted.
Please visit https://www.ballettheatre.org/summer-intensive-program-2021/ for more information, program details, and to submit an application!
Please Support Our Website Sponsors.
Thank you!