JIM KWESKIN & SAMOA WILSON
September 11, 2021 @ 8:00 pm
| $2 – $30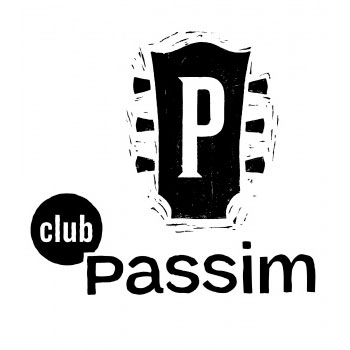 Effective August 6, 2021, Passim will require all staff, performers, and patrons to show proof of COVID-19 vaccine when they work, attend performances, classes, and workshops at Passim.  Patrons will be asked to show their vaccination card or a photo of their vaccination card when they enter the club.  Patrons will be asked to show proof each time they visit the club. If a patron is not able to show proof of vaccination they will not be allowed to attend the performance, and their ticket purchase will be refunded.
During COVID, Passim has invested in its live stream capability, and we encourage patrons who have not been vaccinated or others who don't feel comfortable yet visiting the club to watch the live streams or attend online classes instead. If you purchased a ticket but aren't feeling well, please stay home and watch the livestream instead.
Passim recommends that all non-performers wear masks indoors unless they are actively eating or drinking.
Passim is committed to providing a safe environment for all to work, listen, and enjoy live music.  It is our hope that we can ease these restrictions once further progress has been made reducing transmission of the virus.  Until then, we appreciate your patience and cooperation.
JIM KWESKIN
Jim Kweskin is probably best known as a singer and bandleader. He also created one of the bedrock guitar styles of the folk revival, adapting the ragtime-blues fingerpicking of artists like Blind Boy Fuller to the more complex chords of pop and jazz.
He has maintained a remarkably consistent musical vision since his jug band days, continuing to explore traditional folk and blues with the sophisticated sensibility of a jazz musician and jazz with the communal simplicity of a folk artist. He has recorded solo ventures, as a member of the U and I band, and with U and I bandmate Samoa Wilson, and continues to perform widely in various formats. In recent years he and Geoff Muldaur have often appeared as a duo, revisiting and expanding on their Jug Band repertoire.
SAMOA WILSON
Since she was 12 years old, Samoa Wilson has been captivating audiences with a voice the New York Times calls "sweet, effortless, old-timey". Raised in the riverbed of traditional North American folk music, she came up in the Boston scene, under the wing of jug band and folk legend Jim Kweskin. Her current duo, the Four O'Clock Flowers, a stark and electrifying exploration of gospel, blues and jazz, with slide guitar maestro Ernie Vega, has become a staple of the thriving New York City folk community. Her choice of repertoire makes the difference: torchy and honeyed renditions of haunting little-known tunes, from a woman's perspective. From the source of the traditional and classic material, she poses a modern complaint, salutes the transformation of women's work and suffering into women's triumph.
Please Support Our Website Sponsors.
Thank you!