Jesse Terry & Joe Jencks at Passim
August 25, 2019 @ 7:30 pm
| $18 – $20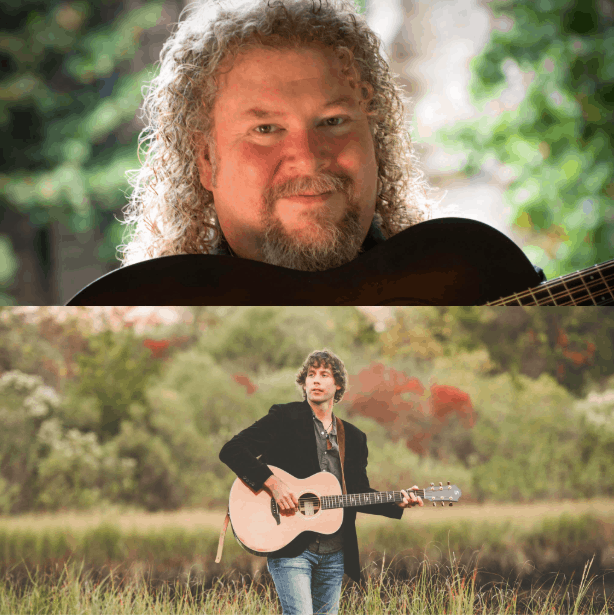 JESSE TERRY
Jesse Terry is an internationally touring, award-winning singer-songwriter whose intimacy with audiences, sincerity, and approachability has solidified him as a favorite at festivals and live venues nationwide.
With three full-length albums, The Runner, Empty Seat On A Plane, and Stay Here With Me, this salt of the earth musician's lyrical mastery, emotional depth, and soothing voice have often been compared to the likes of Ryan Adams, Jackson Browne, Josh Ritter, and James Taylor, reaching deep into listeners' hearts to envelope them in shared joy, sadness, love, and unrelenting hope. The Grand Prize winner of The John Lennon Songwriting Contest and The CMT/NSAI Song Contest, he has garnered worldwide acclaim including the elite honor of performing for US and NATO troops stationed at Thule Air Base in Greenland, and an official endorsement by Stonebridge Guitars International.
JOE JENCKS
Joe Jencks is a 20-year veteran of the international folk circuit, an award-winning songwriter, and celebrated vocalist based in Chicago.
Merging conservatory training with his Irish roots and working-class upbringing, Joe delivers engaged musical narratives filled with heart, soul, groove and grit. Having penned several #1 Folksongs including the ever-relevant Lady of The Harbor, Jencks is also co-founder of the harmony trio, Brother Sun. From Festivals like Falcon Ridge, Kerrville, Mariposa, and Old Songs, to venues like Lincoln Center and Carnegie Hall, Jencks has enthralled diverse audiences with his approachable style. Jencks is noted for his unique merging of musical beauty, social consciousness, and spiritual exploration. Blending well-crafted instrumentals and vivid songwriting, He serves it all up with a lyric baritone voice that has the edgy richness of a good sea-salt caramel.
Please Support Our Website Sponsors.
Thank you!