JEFFERSON HAMER & RY CAVANAUGH
July 24, 2021 @ 8:00 pm
| $18 – $20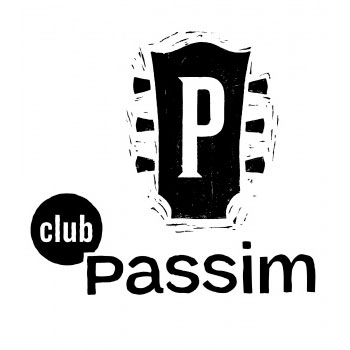 GUITAR
SINGER/SONGWRITER
TRAD
Jefferson Hamer is a songwriter and guitarist based in Brooklyn, NY. As a collaborator he plays many musical styles including electric American Roots (Session Americana), English Folk (Child Ballads, with Anais Mitchell), and traditional Irish music (Murphy Beds, with Eamon O'Leary). In 2018 he released Alameda, a self-produced LP of original songs. His most recent album is a harmony-rich folk and pop recording with Nashville musicians Kristin Andreassen, Lauren Balthrop, and Lawson White, affectionately known as JKLoL.
His personal influences include classic British folk icons such as Richard Thompson and Bert Jansch, golden-era songwriters like Gordon Lightfoot and Neil Young, cosmic American country from Gram Parsons to the Grateful Dead, brother duets, and progressive innovators of Irish traditional music such as Planxty.
With Anais Mitchell, he wrote and recorded Child Ballads, an album of reimagined English folk songs which earned a BBC2 Folk Award and was named one of NPR's top-ten Folk releases of the year. His duo with Dublin-born songwriter and traditional musician Eamon O'Leary, The Murphy Beds, has toured extensively across the USA and Europe and performed with Glen Hansard, Bonnie 'Prince' Billy, and Sam Amidon. About their self-titled debut release, The Huffington Post wrote, "The album bears repeated listening from start to finish, with ten beautiful, crystalline songs." As an electric guitarist, his playing and songwriting is featured on several LP's with Cambridge, MA roots ensemble Session Americana (he also is credited with engineering and producing their album Great Shakes), and along with fiddler Laura Cortese he recorded an electric guitar-and-fiddle duo album called Two Amps, One Microphone. His playing and singing can be heard on studio recordings by artists such as Hannah Read, The Brother Brothers, Sarah Jarosz, The Duhks, Reed Foehl, and Kristin Andreassen.
His latest collection of original songs, an album called Alameda, released in 2019, features Jeff Picker, John Fatum, Alec Spiegelman, Hannah Read, Sarah Jarosz, and others.
Ry Cavanaugh was 22 when his father – a country and honky-tonk singer in the late 1970's – died of heart failure after several years of struggle with chronic depression and prescription opiate addiction. A big-hearted and hard-dreaming man, George Cavanaugh had created a vibrant, often chaotic home life in which music and community were the twin, magical threads.
In 2019, having reached the age at which his father died, Ry carved out time in the midst of recording and touring with his band Session Americana to cut his first solo album in 20 years. The result, Time For This, is the realization of a long-ripening desire to recover and document the songs his father had written four decades prior. A singular departure for an artist who has made his career within the fabric of community, Time For This shifts the focus squarely on his own voice, offering up stark and intimate renditions of the songs that framed his childhood: resurrected, re-worked, and recorded knee-to-knee with Duke Levine, with Jennifer Kimball adding exceptionally delicate harmonies.
Please Support Our Website Sponsors.
Thank you!