ILLUMINATI HOTTIES & FENNE LILY
February 25, 2022 @ 7:00 pm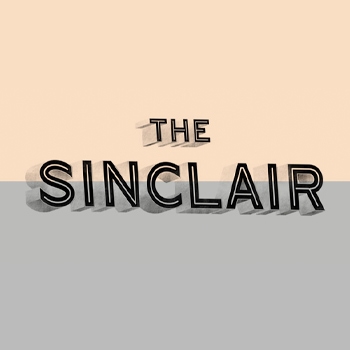 Tale as old as time, nightmare as old as rhyme: artist meets record label, signs contract, gets sheisted. Suddenly, a music biz fairytale is a perilous choose-your-own-adventure for our artist-protagonist, who needs to break free and fast. Should they re-record their catalog? Morph their name into a symbol? Transfigure their sound into an unmarketable Metal Machine? Or maybe they could funnel that frustration into a tightly unhinged collection of seamless punk, spanning sonic universes without missing a single hook. Sometimes, the best way to get free is to get weird. Let illuminati hotties tell you all about it.
The LA-based band helmed by songwriter and producer Sarah Tudzin made waves with 2018's Kiss Yr Frenemies, a debut of quirky, poppy rock lovingly fan-dubbed as "tenderpunk." The record brought illuminati hotties critical acclaim and tour dates alongside contemporary heavyweights Pup and Lucy Dacus, pulling Tudzin away from the recording studio where she's built up her C.V. engineering and mixing for artists like Weyes Blood, Slowdive and The Kills. Tour-tight and ready to funnel those skills into festival dates and their second record, illuminati hotties found themselves in an immovable contract with a publicly collapsing record label. Tudzin began to write her way through contract purgatory, channeling personal and global anxieties into a vibrant mixtape filled with themes of aggression, claustrophobia and loss. As the mugshot-centric album art cheekily informs, this is NOT the record you've been waiting for (though you'll hear that one soon). This is FREE IH.
This isn't the frontperson you're used to, either; Tudzin hits the mic as a singer transformed, delivering performances that lean harder on the band's "punk" chops and less into its trademark "tender." She peppers her naturally sweet voice with sinister giggles, growls, grunts, spelling bee chant-alongs, and tics reminiscent of snotty Californian forebears Dead Kennedys and Black Flag–especially on propulsive opener "will i get cancelled if i write a song called, 'if you were a man you'd be so cancelled'" (which kicks off with the too-quotable quip "let's smash to a podcast"). The arty impulsiveness and rhythmic shifts across FREE IH's 23 minutes are inspired by the emancipatory immediacy of mixtape culture; Tudzin cites Death Grips and Cardi B both as influences, and while this collection often fits cozily in the lineage of SoCal punk, it shirks stagnancy. Skittery samba riffs and whistles on the verse of "melatonezone" give way to a muffed-out chuggalong of a chorus. Cowbell banger "content//bedtime" contorts the krauty groove of Trio's "Da Da Da" into blown out, howling synth loops on "free4all." Detuned guitar twinkle in the vein of tourmates American Football decorates stacked kiss-off "b yr own b." Elsewhere, the band weaves threads of other rock subgenres–desert, rap, skate–and a radio skit, for good measure. Though it was tracked locally between drummer Tim Kmet's rehearsal space and Tudzin's home, FREE IH sounds like a loving homage to the bands you'd catch on club stages during a sleepless, electrifying cross-country tour.
FREE IH is heavy, but it would be hard for a writer like Tudzin, keenly attuned to emotional observations, to completely turn off that aforementioned tenderness. Album closer "reasons 2 live" is a starkly earnest ode to friendship, centering thankfulness for love over delicate guitar strums. "free dumb" maligns the pointless pettiness of the music industry ("while the world burns / why would you care about a fucking record?") over a gorgeous organ drone and duet with bassist Zach Bilson. On that same song, Tudzin sings, "You deemed that I was non-essential / guess it's my fault for being good at something sentimental." But FREE IH is incontrovertible proof of illuminati hotties' necessity: powerful, poignant, and above all, fun, these songs are a giddy and meticulous document of a band that's ready for what's next, and making beyond-catchy music while they wait.
Please Support Our Website Sponsors.
Thank you!