Sunday, September 19th, 2021
12pm – 8pm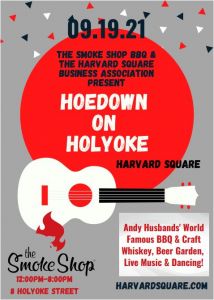 Howdy, friends!
The Harvard Square Business Association, in partnership with The Smoke Shop BBQ by Andy Husbands, is excited to announce our first ever Hoedown on Holyoke in Harvard Square!
Saddle up to Holyoke Street for the best hand-clapping, toe-tapping, knee-slapping Country Western dance party in these parts!
Bring your cowboy hats, boots, and plaids for classic square dancing, country music hits, a beer garden and Andy Husbands' renowned BBQ fare.
For those with a hankerin' for BBQ, The Smoke Shop menu will feature pulled pork, chicken and burnt end sliders with coleslaw and cornbread. Mac and Cheese will be available for the young'uns!
Grab a cold one in a rustic and authentic beer garden. If fine whiskey is your drink of choice, visit the bar inside. It contains the largest selection of fine whiskey in New England with over 250 to choose from.
The live entertainment portion of this event begins at 2pm with a special performance by Cambridge's very own satirist, storyteller and comedian, Jimmy Tingle.
At 3pm, bow to your partner and do si do! The Dead Sea Squirrels hit the stage for traditional country square dancing. The Boston-based group is known for their mastery of old-time fiddle and banjo tunes.
At 5pm, the dancing continues with DJ Ron Ferrell, playing today's hottest country hits.
At 7pm, the Frank Drake Trio will round out the evening with a set featuring country, bluegrass and Americana!
The Smoke Shop BBQ by Andy Husbands is a recent addition to the Harvard Square culinary scene and is a tribute to the time-honored tradition of one of America's oldest cuisines. His barbecue is the result of his 20+ years on the competitive BBQ circuit combined with nearly 30 years as one of Boston's beloved chefs. Come see how Andy has changed the way people think about barbecue in the Northeast.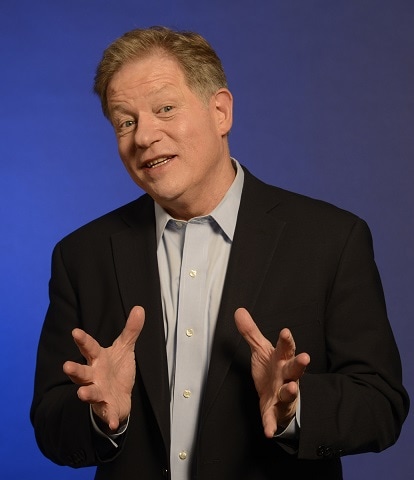 Jimmy Tingle is a nationally recognized comedian, commentator, producer, actor, and the founder of Humor for Humanity, a new social enterprise that raises spirits, funds, and awareness for nonprofits through his work as a performer, emcee, and auctioneer. He has worked as a humorist and commentator for "60 Minutes II" and MSNBC and has appeared on "The Tonight Show," CNN, "Conan O'Brien," "Fresh Air with Terry Gross", and in his own HBO half-hour comedy special.