HEATHER MALONEY
September 17, 2021 @ 8:00 pm
| $23 – $25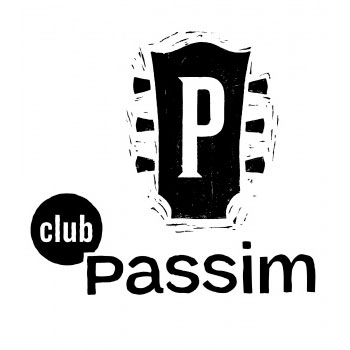 HEATHER MALONEY
On Heather's newest record Soil In The Sky, her "ability to channel emotion is radical" (PopMatters). Her 4th full-length album released on the celebrated indie label Signature Sounds, "SITS" is stacked with special guests who help her deliver an immense range of sound and sentiment in 12 songs; there's a duet with Dawes front-man Taylor Goldsmith on the Walt Whitman-inspired love song "We Were Together", an appearance by Rachael Price on the album's opening track "Enigma", and Jay Ungar lends his legendary fiddle to "Oklahoma Lullaby", a song inspired by Ken Burns' documentary The Dustbowl. (Ungar composed Ashokan Farewell in Burns' The Civil War). The all-star band includes drummer Griffin Goldsmith (Dawes), and multiple members of the Amos Lee band.
Maloney's prolific discography spans from 2011-2019, and includes her 2015 album Making Me Break (produced by Band of Horses' Bill Reynolds), and her 2014 collaborative EP with Darlingside – Woodstock – was reviewed by the New York Times and received praise from Graham Nash. Heather's songs have played on NPR stations across the country and her live appearances have aired on syndicated programming like eTown and AudioTree. Her song "Nightstand Drawer" was used in the season finale of the CBS TV series "Elementary", and her songs have also been featured on popular Spotify playlists & the Starbucks in-store nationwide playlist.
Heather has toured throughout the US & Canada as a headliner and also in support of acts including Lake Street Dive, Shakey Graves, Gary Clark Jr., Rodrigo y Gabriela, Colin Hay, Mary Chapin Carpenter, Shawn Colvin and many more.
ATTHEW FOWLER
Florida-based artist, Matthew Fowler, is the perfect storm of all the essential singer-songwriter elements: a flawlessly raw yet organic voice, intricate melodies, compelling musicianship, and an overwhelmingly rich and rootsy sound. He released his homegrown debut album, "Beginning", comprising of songs written between the ages 14 and 19 years old. The record, which was recorded live in his kitchen back home in Orlando, was first singled out by American Songwriter Magazine who hailed: "Fowler shows the same mastery of earnest, strummy, songcraft as established artists like Damien Rice and Ben Howard."
Since the album's release, Fowler's musicianship has been lauded by notable publications such as The Bluegrass Situation, CMT Edge, Acoustic Guitar Magazine, and Huffington Post.
Fowler's stage dynamic has formed into a capturing experience; he's performed live on various NPR affiliates, has an Audiotree session under his belt, and has opened acts like Richard Thompson, Damien Jurado, The Weepies, Sea Wolf, Angel Olsen, and many more.
PBS' nationally syndicated "Music City Roots" applauded Fowler's songwriting stating, "He shows poise and command way beyond his years. He delivered his lines over muted, minimal acoustic guitar and then answered those words with explosive chordal bursts, like punctuation".
Matthew's fervor for performing live will see him back out on the road, where he's transitioned into a national touring artist. He continues honing new tunes and has a new record slated for a 2021 release with Signature Sounds.
Please Support Our Website Sponsors.
Thank you!