Haley Jakobson at Harvard Book Store
June 26 @ 7:00 pm
Details
Date:

June 26

Time:

7:00 pm

Event Categories:

Website:
Venue
1256 Massachusetts Ave




Cambridge

,

MA

02138

United States

Phone:

617-661-1515

Website:
Organizer
Phone:

(617) 661-1515

Website:
presenting
Old Enough: A Novel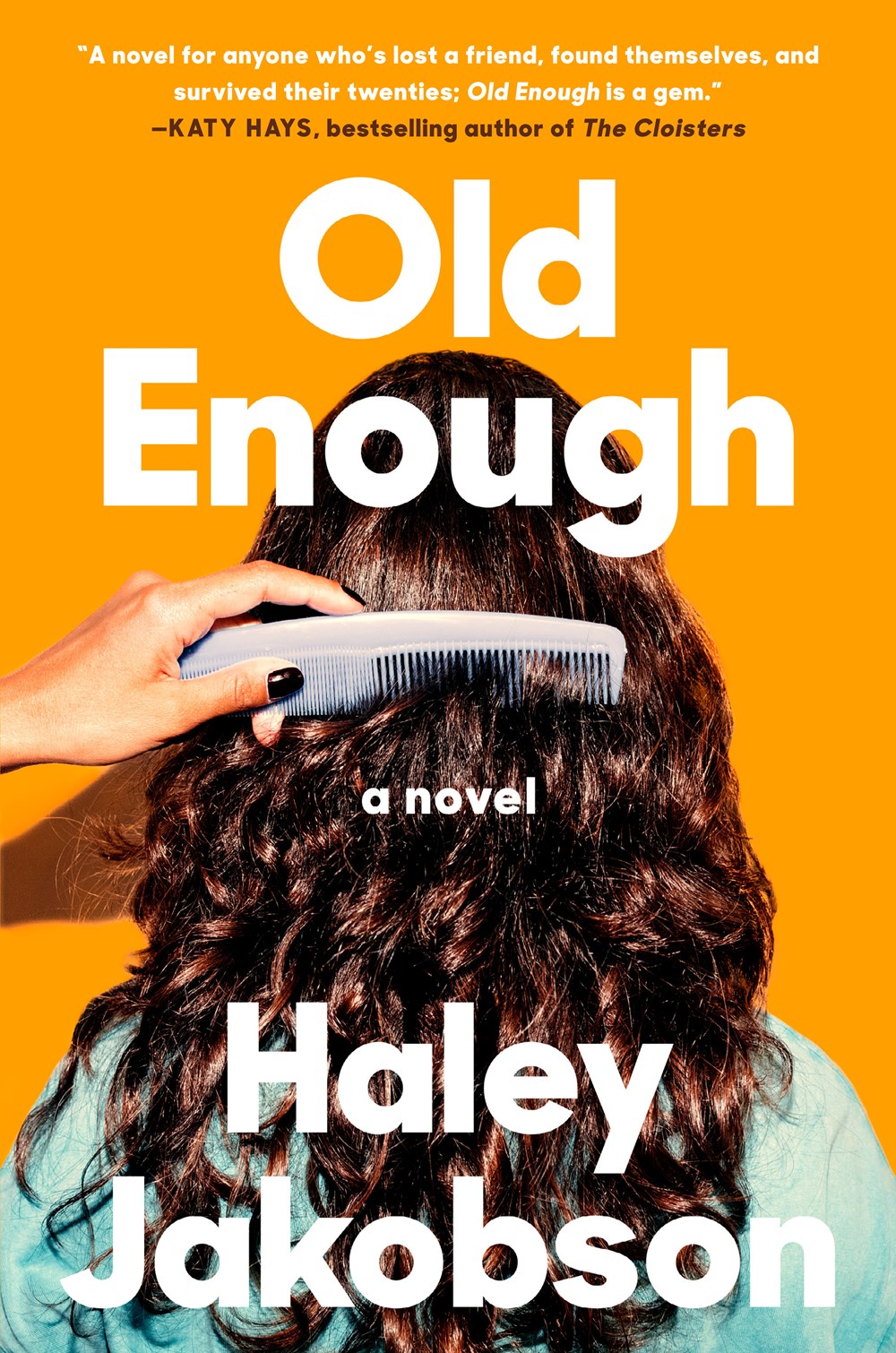 Harvard Book Store welcomes debut author HALEY JAKOBSON for a discussion of her novel Old Enough.
A Return to In-Person Events
Harvard Book Store is excited to be back to in-person programming. To ensure the safety and comfort of everyone in attendance, the following Covid-19 safety protocols will be in place at all of our Harvard Book Store events until further notice:
Face coverings are required of all staff and attendees when inside the store. Masks must snugly cover nose and mouth.
About Old Enough
Savannah "Sav" Henry is almost the person she wants to be, or at least she's getting closer. It's the second semester of her sophomore year. She's finally come out as bisexual, is making friends with the other queers in her dorm, and has just about recovered from her disastrous first queer "situationship." She is cautiously optimistic that her life is about to begin.
But when she learns that Izzie, her best friend from childhood, has gotten engaged, Sav faces a crisis of confidence. Things with Izzie haven't been the same since what happened between Sav and Izzie's older brother when they were sixteen. Now, with the wedding around the corner, Sav is forced to reckon with trauma she thought she could put behind her.
On top of it all, Sav can't stop thinking about Wes from her Gender Studies class—sweet, funny Wes, with their long eyelashes and green backpack. There's something different here—with Wes and with her new friends (who delight in teasing her about this face-burning crush); it feels, terrifyingly, like they might truly see her in a way no one has before.
With a singularly funny, heartfelt voice, Old Enough explores queer love, community, and what it means to be a sexual assault survivor. Haley Jakobson has written a love letter to friendship and an honest depiction of what finding your people can feel like—for better or worse.
Praise for Old Enough
"Haley Jakobson's Old Enough evokes the stormy early years of college with such tenderness and honesty I was transported right back to campus. This pitch-perfect story about queer coming-of-age is brilliantly observed, wildly funny, and full of insights into the way the past can snake through the present—no matter how hard we try to escape. I loved every word and can't wait for what Jakobson writes next." —Julie Buntin, author of Marlena
"A deeply immersive, thought provoking and engaging exploration of identity and how and when we get the courage to be fully ourselves, Haley Jakobson's Old Enough is a novel about growing up, letting go, and learning to love and be loved on our own terms." —Lynn Steger Strong, author of Flight
"Haley Jakobson's Old Enough is a campus novel as astute, funny, and loving as your best friend from college. A story of transformation and reckoning, this debut portrays the difficulty of becoming your true self when you haven't fully recovered from the past. It is a testament to the power, and the weight, of friendship, in all its messiness and its necessity." —Isle McElroy, author of The Atmospherians
Please Support Our Website Sponsors.
Thank you!