GENESIS OWUSU
April 3, 2022 @ 7:00 pm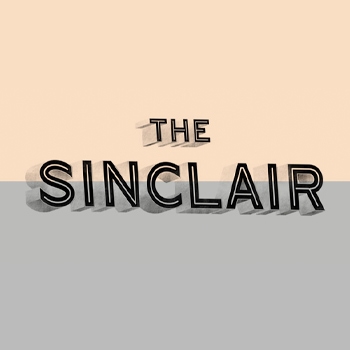 "Black dogs" can be a name for the misfits, a euphemism for depression or a racial slur. To Genesis Owusu, it's meant all three. On his debut album, Smiling With No Teeth, the hip-hop prodigy explores the subtleties and complexities of growing up a black man in a white society. What does it mean to be an outsider? And what does that exclusion do to a person?
Smiling With No Teeth is an artistic triumph that has resonated with audiences globally. Six months on from its release, the albumhas proven a runaway success and garnered universal acclaim from critics, culminating in Genesis Owusu becoming the most awarded artist at the 2021 ARIAs. Owusu took home Best Cover Art (alongside his longtime friend and goon, Bailey Howard), Best Independent Release, Best Hip Hop Releases and the coveted Album Of The Year award. Genesis Owusu has also graced the cover of NME, been named an artist to watch by Guardian and received praise from US music publication Spin, who described him as a "true pioneer in today's music scene".
At home in Australia, Smiling With No Teeth was made a feature album on triple j, where it enjoyed high rotation. Globally, singles like 'Don't Need You' and 'Gold Chains' have been played by stations like BBC Radio 1, Sirius XM and KCRW, as well as landing in coveted Spotify playlists and snagging premiers on Apple Music. Even between pandemic-enforced lockdowns, Genesis Owusu has managed to play 22 sold out shows across Australia in support of the album, including 7 in Sydney alone.
To delve into the themes of race, identity and belonging, Smiling With No Teeth personifies the idea of "black dogs" as two characters: the external black dog, who represents the outcasts of society, and the internal black dog, which is the anxiety that comes from being one of those outsiders. Songs on the album are written from the perspective of these characters to capture their push and pull; the way the inner and outer demons intertwine, overlap and impact each other. The album's title—a reference to the way outsiders have to pretend things are okay when they're not—encapsulates the messages within.
The concept behind this powerful debut was sparked by the real life experience of Genesis Owusu—or 23-year-old Kofi Owusu-Ansah—who immigrated to Canberra from Ghana as a child. In Australia, Kofi learned that his two options were to assimilate or wear the outsider label like a badge of pride. He chose the latter and the two characters on the album represent, he says, "parts of me". He made Smiling With No Teeth for the "little weirdo black kids who don't feel like they fit into a particular box."
To bring his vision to life, Genesis Owusu holed up in a small home studio with an all-star band: Kirin J Callinan on guitar, Michael di Francesco aka Touch Sensitive on bass, World Champion's Julian Sudek on drums and OURNESS label founder Andrew Klippel on keys. The diverse nature of the group allowed Genesis to shake off any ideas of what hip-hop should be and carve a lane of his own.
The result is a chameleon album that moves between tempos and moods, from dark and propulsive energy on 'Black Dogs!' to the funk-infused, irrepressible elation of 'Don't Need You'. That sonic approach all comes back to the experience of being an outsider. "There are boxes set up in hip-hop and growing up the way I did, I wanted to subvert any boundaries and clear a very fluid path," Owusu-Ansah explains. "I wanted to encompass all of the things and sounds that I've experienced throughout my life, and mould a bigger picture of what hip-hop can be and who I am."
The album's lead single, the charismatic 'Don't Need You', is a victory march where the external black dog breaks free, realising it doesn't need to be ruled by self-loathing anymore. But many of Smiling With No Teeth's songs contain double meanings and, on a broader level, Genesis Owusu says it is a song "about releasing the grip of toxic people and toxic places." Elsewhere, on tracks like 'Centrefold' and 'Waitin On Ya', the topics of seduction and toxic relationships are used as metaphors for the ways depression can engulf you, becoming an abusive and abrasive force.
Much of Smiling With No Teeth hides sharp statements in sweet vocal harmonies and catchy choruses. The cool, seductive 'Gold Chains' tackles the way things that seem luxurious and exciting to everyone else can be empty and lonely from the inside, 'A Song About Fishing' reflects on trying to succeed when your efforts feel pointless and 'Same Thing' declares its fear of being sucked back in by depression. On 'I Don't See Colour', Genesis Owusu tears down the model minority narrative and turns the questions posed on the album outwards, asking listeners what they would do faced with racial profiling and discrimination. As he growls: "'Cuz somehow my actions represent a whole race, it's hard to move different when your face is our face / Watcha think you gonna do when the trigger's is on you, brother? How you think you gon' move when it's bigger than you, brother?"
Genesis Owusu's artistic vision for Smiling With No Teeth extends beyond just the songs. All of its visual elements—videos, cover art, costumes—were devised and led by Owusu-Ansah himself. In the video for 'Don't Need You', filmed during COVID-19 isolation around the outskirts of Canberra, Genesis Owusu represents these two black dogs: one as the bandaged, damaged man and the other as the one who has broken free, triumphant in red. It's a theme he started foreshadowing in his 2019 singles 'WUTD' and 'Good Times', the album art for both of which feature a damaged element—a shattered skull, smashed teeth—as a visual metaphor for trying to cover up our broken parts.
Even the 'Goon Club', the trio of performers who join Genesis Owusu at his head-turning live shows, were inspired by the same themes as the album. The goons begin each show clad in ski masks and military vests, exploding in jumps around the stage – performing the role of the 'aggressor' or the 'violent black man' that society boxes them in as and loves to hate. As the show progresses, they remove their masks and vests to reveal the individual underneath, exposing the absurdity of those racist stereotypes.
Smiling With No Teeth is the incredible evolution of an artist who has been widely celebrated since the start of his career. Since his introduction with the Cardrive EP in 2017, Genesis Owusu has demonstrated his versatility and talent as both a rapper and vocalist on singles like 'awomen, amen', 'Wit Da Team' and 'WUTD'. In 2021, he received four ARIA Awards for Smiling With No Teeth, including the coveted Album Of The Year award, amassed millions of digital streams and proven himself an incredible performer at festivals like Splendour in the Grass, Meredith Music Festival, Groovin the Moo and St. Jerome's Laneway Festival. All the while, his talent, vision and creativity have been unmatched.

With his debut album, Genesis Owusu has taken that trademark innovation to a new level. Surpassing genre and disrupting boundaries, Smiling With No Teeth is music in a league of its own.
Please Support Our Website Sponsors.
Thank you!