GENESIS OWUSU – 88.9 WERS Discovery Show
October 19 @ 8:00 pm
| $22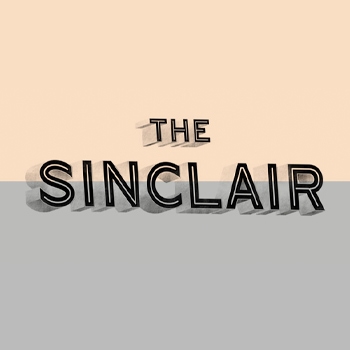 EVENT INFORMATION
$.25 from each ticket purchased will go to The Shout Syndicate, a Boston-based, volunteer-run fundraising effort who raises money to help fund youth-led arts programs at proven non-profit creative youth development organizations in Greater Boston. Housed at The Boston Foundation, The Shout Syndicate works in partnership with the Mayor's Office of Arts & Culture's creative plan, Boston Creates. https://www.theshoutsyndicate.com/
ARTIST INFORMATION
SMILING WITH NO TEETH MARKS GENESIS OWUSU'S FIRST EXTENDED
RELEASE SINCE 2017'S DEBUT CARDRIVE EP. ARRIVING IN 2019, AA SIDE
"WUTD" & "VULTURES" EMPHASISED HIS THRILLING ADAPTABILITY, GOING
ON TO LAND HIS FIRST ARIA-NOMINATION FOR BEST R&B/SOUL RELEASE
AND GAIN ATTENTION FROM TASTEMAKERS SIR ELTON JOHN, TRIPLE J,
MIXMAG AND MORE. SINCE THEN HE HAS RECEIVED A SECOND ARIA
NOMINATION FOR THE ALBUM'S DEBUT SINGLE, "DON'T NEED YOU", WHICH
HAS COLLECTED OVER 1.3 MILLION STREAMS AND LANDED AT #73 IN
TRIPLE J'S HOTTEST 100 IN 2020.
SIGNED TO OURNESS IN 2017, GENESIS OWUSU HAS CONTINUED TO
WORK WITH INDUSTRY HEAVY HITTERS ACROSS HIS DISCOGRPAHY.
TEAMING UP WITH HIATUS KAIYOTE MEMBERS SIMON MARVIN AND PERRIN
MOSS AND THE FREE NATIONALS' CALLUM CONNOR. NOW MOVING INTO
HIS DEBUT ALBUM, GENESIS OWUSU HOLED UP IN A SMALL HOME STUDIO
WITH AN ALL-STAR BAND: KIRIN J CALLINAN ON GUITAR, MICHAEL DI
FRANCESCO AKA TOUCH SENSITIVE ON BASS, WORLD CHAMPION'S JULIAN
SUDEK ON DRUMS AND OURNESS LABEL FOUNDER ANDREW KLIPPEL ON
KEYS.
KNOWN FOR HIS ENIGMATIC STAGE PRESENCE, GENESIS OWUSU HAS
ENRAPTURED FANS NATIONWIDE SINCE HE FIRST BURST ONTO THE SCENE
AS A TRIPLE J UNEARTHED HIGH FINALIST IN 2015. IN 2020 ALONE, HE
PERFORMED 7 SELL-OUT SHOWS AT MARY'S UNDERGROUND. HIS BELOVED
PERFORMANCES HAVE ALSO FEATURED ON FESTIVAL STAGES ACROSS
AUSTRALIA INCLUDING GROOVIN' THE MOO, SPILT MILK, ST. JEROME'S
LANEWAY FESTIVAL, SPLENDOUR IN THE GRASS, FIELD DAY, FALLS
FESTIVAL AND MEREDITH MUSIC FESTIVAL. KEEPING IN GREAT COMPANY,
HE HAS SUPPORTED THE LIKES OF DEAD PREZ, COL3TRANE, SAMPA THE
GREAT, COSMO'S MIDNIGHT, NONAME, AMINÉ AND RUEL, AND MADE HIS TV
DEBUT ON ABC'S THE SET IN 2019.
FOREVER ON THE RISE, GENESIS OWUSU NEXT TAKES HIS GLOBAL STEPS
TO SUCCESS, ALREADY NAMED AMONG INTERNATIONAL 'EMERGING
ARTISTS TO WATCH IN 2021' LISTS WITH THE LIKES OF NME, THE GUARDIAN
UK, DAILY STAR, NPR / PUBLIC RADIO & MORE.
Please Support Our Website Sponsors.
Thank you!