Finding Mrs. Phillis with Toni Bee and Prof. Nicole Aljoe
May 20 @ 2:00 pm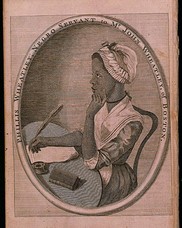 Through a historical eye and a creative mind, the Professor and the Poet will lecture on the correspondence between General George Washington and Poet Phillis Wheatley Peters. This event includes a lecture, house tour, and poetry workshop.
Toni Bee is a poet, educator, workshop facilitator, and Cambridge Poetry Ambassador. Nicole Aljoe is a Professor of English and Africana Studies at Northeastern University. They are co-authors of the article "Reading and Teaching Phillis Wheatley Peters in Boston," published in the journal Early American Literature.
RESERVATION OR REGISTRATION: YES
Free and open to all, registration required.
Please Support Our Website Sponsors.
Thank you!