Does Food Have a Gender?
November 12, 2020 @ 6:00 pm

-

7:00 pm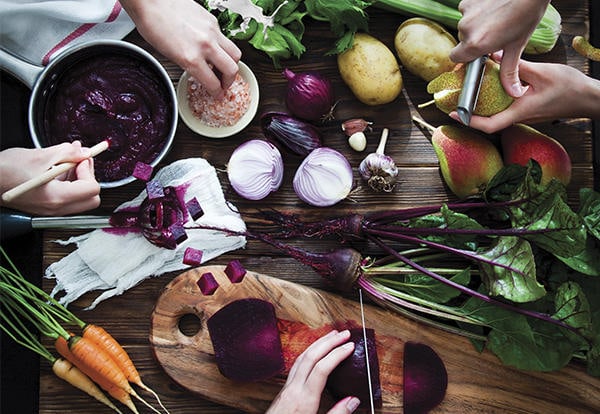 Free Virtual Conversation
Barbara Haber, Food Historian
Lydia Shire, Chef, Restaurateur, and Entrepreneur
Moderated by Louisa Kasdon, CEO and Founder of Let's Talk About Food
Food is an indispensable part of culture and a symbol of profound social and political realities. Using Virginia Woolf's essay A Room of One's Own as a jumping point, Barbara Haber and Lydia Shire will discuss the connections among culinary history, women's history, and social history, highlighting how food and cooking have been—and continue to be used—to mark gender roles.
Presented by the Peabody Museum of Archaeology & Ethnology in collaboration with Let's Talk About Food
To join the program, you will need to download the free Zoom app in advance. If you already have Zoom, you do not need to download it again. For details on how to improve your Zoom experience, visit the How to Attend an HMSC Program webpage.
About the Speakers
Barbara Haber is the former curator of books at the Schlesinger Library at the Radcliffe Institute for Advanced Study at Harvard University, where she developed a large collection of cookbooks and books on the history of food. She both writes and speaks publicly on the subject on the history of food.
Lydia Shire has launched six acclaimed restaurants including BIBA, Pignoli, Excelsior, Blue Sky, and Scampo. She has won three James Beard awards, most recently "One of America's Top Five Chefs" and has been named "One of America's Top Ten Chefs" by Food & Wine Magazine. Shire's kitchens have been a training ground for some of Boston's finest culinary talent, such as Jody Adams, Dante de Magistris, Gordon Hamersley, Amanda Lydon and Susan Regis. A powerful creative force, Lydia Shire's passion for excellence and culinary talent is evident in all that she does.
Louisa Kasdon is a journalist with over 500 published articles and several books on food, business and health for national, regional, and international publications. She is CEO and Founder of Let's Talk About Food. In this capacity, Louisa has created over fifty food- and health-based public events in Boston that bring the public and experts together to deepen their understanding of the role of food in our world. Kasdon was the food editor of the Boston Phoenix for fifteen years, and a senior editor at Natural Health and Boston Magazine.
Please Support Our Website Sponsors.
Thank you!