Diedrick Brackens and Katherine Bradford
May 6, 2021 @ 7:30 pm

-

9:00 pm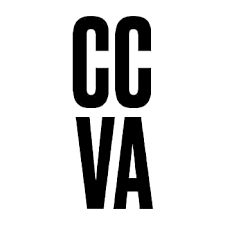 Join us at 7:30 pm EST for a conversation between artists Diedrick Brackens and Katherine Bradford, whose joint exhibition Diedrick Brackens and Katherine Bradford will be on view at the Carpenter Center July 15–December 23, 2021.
Brackens makes figurative and abstract tapestries using techniques drawn from West African weaving, quilting traditions of the American South, and European tapestry-making. With an interest in allegory and symbolism, he combines autobiographical narrative with imagery that evokes broader histories of Black and queer identities.
Bradford is a figurative painter who sets characters from her imagination against vast expanses like outer space and the ocean, or within cropped, abstract fields of color. She creates her characters with an economy of painterly marks; they often lack facial features and are partially clothed. Against color fields that recall the luminous surfaces of midcentury abstraction, her figures play out scenes of adventure, loneliness, collectivity, and intimacy.
With parallel interests in materiality and the act of making, both artists create ambiguous pictorial spaces that frame the relationships between bodies. Their scenes seem to exist both outside and deeply embedded within this uncertain time, evoking cautions, questions, and desires about our bodies in relation to each other.
Please note this virtual event requires pre-registration. Please contact ccva@fas.harvard.edu with any questions ahead of the event.
Please Support Our Website Sponsors.
Thank you!